pronounced as (ox I koe' done)
Oxycodone is a semisynthetic opioid synthesized from thebaine, an opioid alkaloid found in the Persian poppy and one of the many opioid alkaloids found in the opium poppy. It is an analgesic generally indicated for relief of minor to moderate pain. It was developed in 1917 in Germany as one of several new semi-synthetic opioids in an attempt to improve on the existing opioids. Oxycodone is available as single-ingredient medication in immediate release and controlled release. Parenteral formulations of 10 mg/mL and 50 mg/mL are available in the U.K. for IV/IM administration. Combination products formulated with non-narcotic ingredients such as nonsteroidal anti-inflammatory drugs and paracetamol are also available as immediate release formulations; a combination with naloxone is available in managed-release tablets. The naloxone precipitates opioid withdrawal symptoms and blocks the faster onset were the tablet to be crushed and filtered for injection or otherwise tampered with in a manner not indicated.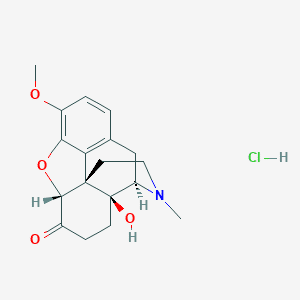 Oxycodone may be habit-forming. Take oxycodone exactly as directed. Do not take more of it, take it more often, or take it in a different way than directed by your doctor. While taking oxycodone, discuss with your healthcare provider your pain treatment goals, length of treatment, and other ways to manage your pain. Tell your doctor if you or anyone in your family drinks or has ever drunk large amounts of alcohol, uses or has ever used street drugs, or has overused prescription medications, or if you have or have ever had depression or another mental illness. There is a greater risk that you will overuse oxycodone if you have or have ever had any of these conditions. Talk to your healthcare provider immediately and ask for guidance if you think that you have an opioid addiction or call the U.S. Substance Abuse and Mental Health Services Administration (SAMHSA) National Helpline at 1-800-662-HELP.
Oxycodone may cause serious or life-threatening breathing problems, especially during the first 24 to 72 hours of your treatment and any time your dose is increased. Your doctor will monitor you carefully during your treatment. Tell your doctor if you have or have ever had slowed breathing or asthma. Your doctor will probably tell you not to take oxycodone. Also tell your doctor if you have or have ever had lung disease such as chronic obstructive pulmonary disease (COPD; a group of diseases that affect the lungs and airways), a head injury or any condition that increases the amount of pressure in your brain. The risk that you will develop breathing problems may be higher if you are an older adult or are weak or malnourished due to disease. If you experience any of the following symptoms, call your doctor immediately or get emergency medical treatment: slowed breathing, long pauses between breaths, or shortness of breath.
Taking certain other medications with oxycodone may increase the risk of serious or life-threatening breathing problems, sedation, or coma. Tell your doctor and pharmacist if you are taking or plan to take any of the following medications: certain antibiotics such as clarithromycin (Biaxin, in PrevPac) and erythromycin (Erytab, Erythrocin); certain antifungal medications including itraconazole (Onmel, Sporanox), ketoconazole (Nizoral), and voriconazole (Vfend); benzodiazepines such as alprazolam (Xanax), chlordiazepoxide (Librium), clonazepam (Klonopin), diazepam (Diastat, Valium), estazolam, flurazepam, lorazepam (Ativan), oxazepam, temazepam (Restoril), and triazolam (Halcion); carbamazepine (Carbatrol, Epitol, Equetro, Tegretol, Teril); medications for mental illness, nausea or pain; muscle relaxants; certain medications for human immunodeficiency virus (HIV) including indinavir (Crixivan), nelfinavir (Viracept), and ritonavir (Norvir, in Kaletra); phenytoin (Dilantin, Phenytek); rifabutin (Mycobutin), rifampin (Rifadin, Rimactane, in Rifamate); sedatives; sleeping pills; or tranquilizers. Your doctor may need to change the doses of your medication and will monitor you carefully. If you take oxycodone with any of these medications and you develop any of the following symptoms, call your doctor immediately or seek emergency medical care: unusual dizziness, lightheadedness, extreme sleepiness, slowed or difficult breathing, or unresponsiveness. Be sure that your caregiver or family members know which symptoms may be serious so they can call the doctor or emergency medical care if you are unable to seek treatment on your own.
Drinking alcohol, taking prescription or nonprescription medications that contain alcohol, or using street drugs during your treatment with oxycodone increases the risk that you will experience serious, life-threatening side effects. Do not drink alcohol, take prescription or nonprescription medications that contain alcohol, or use street drugs during your treatment.
If you are taking the oxycodone extended-release tablets, swallow them whole; do not chew, break, divide, crush, or dissolve them. Do not presoak, lick or otherwise wet the tablet prior to placing in the mouth. Swallow each tablet right after you put it in your mouth. If you swallow broken, chewed, crushed, or dissolved extended-release tablets, you may receive too much oxycodone at once instead of slowly over 12 hours. This may cause serious problems, including overdose and death.
Oxycodone comes as a regular solution (liquid) and as a concentrated solution that contains more oxycodone in each milliliter of solution. Be sure that you know whether your doctor has prescribed the regular or concentrated solution and the dose in milliliters that your doctor has prescribed. Use the dosing cup, oral syringe, or dropper provided with your medication to carefully measure the number of milliliters of solution that your doctor prescribed. Read the directions that come with your medication carefully and ask your doctor or pharmacist if you have any questions about how to measure your dose or how much medication you should take. You may experience serious or life threatening side effects if you take an oxycodone solution with a different concentration or if you take a different amount of medication than prescribed by your doctor.
Do not allow anyone else to take your medication. Oxycodone may harm or cause death to other people who take your medication, especially children.
Store oxycodone in a safe place so that no one else can take it accidentally or on purpose. Be especially careful to keep oxycodone out of the reach of children. Keep track of how many tablets or capsules, or how much liquid is left so you will know if any medication is missing. Dispose of unwanted capsules, tablets, extended-release tablets, extended-release capsules, and liquid properly according to instructions. (See STORAGE and DISPOSAL).
Tell your doctor if you are pregnant or plan to become pregnant. If you take oxycodone regularly during your pregnancy, your baby may experience life-threatening Oxycodone withdrawal symptoms after birth. Tell your baby's doctor right away if your baby experiences any of the following symptoms: irritability, hyperactivity, abnormal sleep, high-pitched cry, uncontrollable shaking of a part of the body, vomiting, diarrhea, or failure to gain weight.
Talk to your doctor about the risks of taking oxycodone.
Your doctor or pharmacist will give you the manufacturer's patient information sheet (Medication Guide) when you begin your treatment with oxycodone and each time you fill your prescription. Read the information carefully and ask your doctor or pharmacist if you have any questions. You can also visit the Food and Drug Administration (FDA) website (http://www.fda.gov/Drugs/DrugSafety/ucm085729.htm) or the manufacturer's website to obtain the Medication Guide.
(source)
Effects on the Central Nervous System

Oxycodone produces respiratory depression by direct action on brain stem respiratory centers. The respiratory depression involves a reduction in the responsiveness of the brain stem respiratory centers to both increases in carbon dioxide tension and electrical stimulation.
Oxycodone causes miosis, even in total darkness. Pinpoint pupils are a sign of opioid overdose but are not pathognomonic (e.g., pontine lesions of hemorrhagic or ischemic origins may produce similar findings). Marked mydriasis rather than miosis may be seen due to hypoxia in overdose situations.
Therapeutic doses of acetaminophen have negligible effects on the cardiovascular or respiratory systems; however, toxic doses may cause circulatory failure and rapid, shallow breathing.
Effects on the Gastrointestinal Tract and Other Smooth Muscle

Oxycodone causes a reduction in motility associated with an increase in smooth muscle tone in the antrum of the stomach and duodenum. Digestion of food in the small intestine is delayed and propulsive contractions are decreased. Propulsive peristaltic waves in the colon are decreased, while tone may be increased to the point of spasm, resulting in constipation. Other opioid-induced effects may include a reduction in biliary and pancreatic secretions, spasm of sphincter of Oddi, and transient elevations in serum amylase.
Effects on the Cardiovascular System

Oxycodone produces peripheral vasodilation which may result in orthostatic hypotension or syncope. Manifestations of histamine release and/or peripheral vasodilation may include pruritus, flushing, red eyes, sweating, and/or orthostatic hypotension.
Effects on the Endocrine System

Opioids inhibit the secretion of adrenocorticotropic hormone (ACTH), cortisol, and luteinizing hormone (LH) in humans [see ADVERSE REACTIONS]. They also stimulate prolactin, growth hormone (GH) secretion, and pancreatic secretion of insulin and glucagon.
Chronic use of opioids may influence the hypothalamic-pituitary-gonadal axis, leading to androgen deficiency that may manifest as symptoms as low libido, impotence, erectile dysfunction, amenorrhea, or infertility. The causal role of opioids in the syndrome of hypogonadism is unknown because the various medical, physical, lifestyle, and psychological stressors that may influence gonadal hormone levels have not been adequately controlled for in studies conducted to date [see ADVERSE REACTIONS].
Effects on the Immune System

Opioids have been shown to have a variety of effects on components of the immune system. The clinical significance of these findings is unknown. Overall, the effects of opioids appear to be modestly immunosuppressive.
Concentration–Efficacy Relationships

The minimum effective analgesic concentration will vary widely among patients, especially among patients who have been previously treated with potent agonist opioids. The minimum effective analgesic concentration of oxycodone for any individual patient may increase over time due to an increase in pain, the development of a new pain syndrome, and/or the development of analgesic tolerance [see DOSAGE AND ADMINISTRATION].
Concentration–Adverse Reaction Relationships

There is a relationship between increasing oxycodone plasma concentration and increasing frequency of dose-related opioid adverse reactions such as nausea, vomiting, CNS effects, and respiratory depression. In opioid-tolerant patients, the situation may be altered by the development of tolerance to opioid-related adverse reactions [see DOSAGE AND ADMINISTRATION]. 
Absorption and Distribution

The mean absolute oral bioavailability of oxycodone in cancer patients was reported to be about 87%. Oxycodone has been shown to be 45% bound to human plasma proteins in vitro. The volume of distribution after intravenous administration is 211.9 ±186.6 L.
Absorption of acetaminophen is rapid and almost complete from the GI tract after oral administration. With overdosage, absorption is complete in 4 hours. Acetaminophen is relatively uniformly distributed throughout most body fluids. Binding of the drug to plasma proteins is variable; only 20% to 50% may be bound at the concentrations encountered during acute intoxication.
Metabolism and Elimination
Oxycodone

In humans, oxycodone is extensively metabolized to noroxycodone by means of CYP3A-mediated N- demethylation, oxymorphone by means of CYP2D6-mediated O-demethylation, and their glucuronides [see PRECAUTIONS; DRUG INTERACTIONS].
Acetaminophen

Acetaminophen is rapidly absorbed from the gastrointestinal tract and is distributed throughout most body tissues. A small fraction (10-25%) of acetaminophen is bound to plasma proteins. The plasma half-life is to 3 hours, but may be increased by liver damage and following overdosage. Elimination of acetaminophen is principally by liver metabolism (conjugation) and subsequent renal excretion of metabolites. Acetaminophen is primarily metabolized in the liver by first-order kinetics and involves three principal separate pathways: conjugation with glucuronide; conjugation with sulfate; and oxidation via the cytochrome, P450-dependent, mixed-function oxidase enzyme pathway to form a reactive intermediate metabolite, which conjugates with glutathione and is then further metabolized to form cysteine and mercapturic acid conjugates. The principal cytochrome P450 isoenzyme involved appears to be CYP2E1, with CYP1A2 and CYP3A4 as additional pathways. Approximately 85% of an oral dose appears in the urine within 24 hours of administration, most as the glucuronide conjugate, with small amounts of other conjugates and unchanged drug [see OVERDOSAGE] for toxicity information.(source) 
What side effects can this medication cause?
Oxycodone may cause side effects. Tell your doctor if any of these symptoms, are severe or do not go away:
dry mouth

stomach pain

drowsiness

flushing

headache

mood changes
Some side effects can be serious. If you experience any of these symptoms or those mentioned in the IMPORTANT WARNING section, call your doctor immediately or get emergency medical help:
changes in heartbeat

agitation, hallucinations (seeing things or hearing voices that do not exist), fever, sweating, confusion, fast heartbeat, shivering, severe muscle stiffness or twitching, loss of coordination, nausea, vomiting, or diarrhea

nausea, vomiting, loss of appetite, weakness, or dizziness

inability to get or keep an erection

irregular menstruation

decreased sexual desire

chest pain

hives

itching

rash

swelling of the face, throat, tongue, lips, eyes, hands, feet, ankles, or lower legs

hoarseness

difficulty breathing or swallowing

seizures

extreme drowsiness

lightheadedness when changing positions
Brand names of combination products
Combunox

®

(containing Ibuprofen, Oxycodone)

Endocet

®

(containing Acetaminophen, Oxycodone)

Endodan

®

(containing Aspirin, Oxycodone)

Lynox

®

(containing Acetaminophen, Oxycodone)

Magnacet

®

(containing Acetaminophen, Oxycodone)

Narvox

®

(containing Acetaminophen, Oxycodone)

Oxycet

®

(containing Acetaminophen, Oxycodone)

Percocet

®

(containing Acetaminophen, Oxycodone)

Percodan

®

(containing Aspirin, Oxycodone)

Perloxx

®

(containing Acetaminophen, Oxycodone)

Primlev

®

(containing Acetaminophen, Oxycodone)

Roxicet

®

(containing Acetaminophen, Oxycodone)

Roxiprin

®

(containing Aspirin, Oxycodone)

Taxadone

®

(containing Acetaminophen, Oxycodone)

Tylox

®

(containing Acetaminophen, Oxycodone)

Xolox

®

(containing Acetaminophen, Oxycodone)




(

source

)
Following an acute overdosage, toxicity may result from the oxycodone or the acetaminophen.
Clinical Presentation

Acute overdosage with oxycodone can be manifested by respiratory depression, somnolence progressing to stupor or coma, skeletal muscle flaccidity, cold and clammy skin, constricted pupils, and, in some cases, pulmonary edema, bradycardia, hypotension, partial or complete airway obstruction, atypical snoring, and death. Marked mydriasis rather than miosis may be seen with hypoxia in overdose situations.
Acetaminophen

Dose-dependent potentially fatal hepatic necrosis is the most serious adverse effect of acetaminophen overdosage. Renal tubular necrosis, hypoglycemic coma, and coagulation defects may also occur.
Early symptoms following a potentially hepatotoxic overdose may include: nausea, vomiting, diaphoresis, and general malaise. Clinical and laboratory evidence of hepatic toxicity may not be apparent until 48 to 72 hours post-ingestion. 
Treatment of Overdose
Oxycodone

In case of overdose, priorities are the reestablishment of a patent and protected airway and institution of assisted or controlled ventilation, if needed. Employ other supportive measures (including oxygen and vasopressors) in the management of circulatory shock and pulmonary edema as indicated. Cardiac arrest or arrhythmias will require advanced life-support techniques.
The opioid antagonists, naloxone or nalmefene, are specific antidotes to respiratory depression resulting from opioid overdose. For clinically significant respiratory or circulatory depression secondary to oxycodone overdose, administer an opioid antagonist. Opioid antagonists should not be administered in the absence of clinically significant respiratory or circulatory depression secondary to oxycodone overdose.
Because the duration of opioid reversal is expected to be less than the duration of action of oxycodone in Oxycodone Hydrochloride and Acetaminophen Tablets, carefully monitor the patient until spontaneous respiration is reliably reestablished. If the response to an opioid antagonist is suboptimal or only brief in nature, administer additional antagonist as directed by the product's prescribing information.
In an individual physically dependent on opioids, administration of the recommended usual dosage of the antagonist will precipitate an acute withdrawal syndrome. The severity of the withdrawal symptoms experienced will depend on the degree of physical dependence and the dose of the antagonist administered. If a decision is made to treat serious respiratory depression in the physically dependent patient, administration of the antagonist should be initiated with care and by titration with smaller than usual doses of the antagonist.
Acetaminophen

Gastric decontamination with activated charcoal should be administered just prior to N-acetylcysteine (NAC) to decrease systemic absorption if acetaminophen ingestion is known or suspected to have occurred within a few hours of presentation. Serum acetaminophen levels should be obtained immediately if the patient presents 4 hours or more after ingestion to assess potential risk of hepatotoxicity; acetaminophen levels drawn less than 4 hours post-ingestion may be misleading. To obtain the best possible outcome, NAC should be administered as soon as possible where impending or evolving liver injury is suspected. Intravenous NAC may be administered when circumstances preclude oral administration.
Vigorous supportive therapy is required in severe intoxication. Procedures to limit the continuing absorption of the drug must be readily performed since the hepatic injury is dose dependent and occurs early in the course of intoxication
(resource)
Does oxycodone make you sleepy?
However, what illicit users do not realize is that oxycodone addiction can seriously alter sleep habits. People who abuse this drug may think it relaxes them enough to encourage sleep, and it does generally cause excessive drowsiness; however, it can also cause other sleep disturbances, like insomnia.
What's the difference between oxycodone and OxyContin?
Oxycodone is an opiate agonist that is the active ingredient in a number of narcotic pain medications, including Percocet, Percodan, and OxyContin. OxyContin is a specific brand name for a pain medication in the opioid class (narcotic drugs) that contains the extended-release version of oxycodone
How long does it take for oxycodone to work?
Oxycodone immediate release pills come in various dosages. Your doctor will determine the exact dosage and dosing schedule. It begins working to relieve pain in about 15 to 30 minutes, although it reaches its peak effect in 1 hour. It will continue to work for 3 to 6 hours.
What control is oxycodone?
liability similar to morphine and is a Schedule II controlled substance. Oxycodone, like morphine and other opioids used in analgesia, can be abused and is subject to criminal diversion.
What should you not take with oxycodone?
While taking oxycodone with acetaminophen, do not take nonprescription acetaminophen or other medicines that contain acetaminophen, including many cold medicines. Adults should not take more than 3,000 to 4,000 mg of acetaminophen each day.
What was OxyContin originally used for?
Oxycodone is an analgesic opioid medication that is generally used for the relief of moderate-to-severe pain. It was first developed by German researchers in 1916 from opium-derived thebaine (1). Oxycontin was approved by the FDA in 1995, and was introduced into the United States market in 1996 (2)
Percocet - Oxycodone / Paracetamol
Oxycodone/paracetamol, sold under the brand name Percocet among others, is a combination of the opioid oxycodone with paracetamol, used to treat moderate to severe short-term pain.
Due to the liver toxicity of paracetamol, the manufacturer and FDA dosage guidelines suggest no more than 4,000 mg total of paracetamol be taken per day, which would be 12 or fewer Percocet tablets per day as each one contains 325 mg.
Structure:
(source)
Each tablet, for oral administration, contains oxycodone hydrochloride and acetaminophen in the following strengths:
Oxycodone Hydrochloride, USP        2.5 mg*

Acetaminophen, USP         325 mg

*2.5 mg oxycodone HCl is equivalent to 2.2409 mg of oxycodone.

Oxycodone Hydrochloride, USP           5 mg*

Acetaminophen, USP         325 mg

*5 mg oxycodone HCl is equivalent to 4.4815 mg of oxycodone.

Oxycodone Hydrochloride, USP        7.5 mg*

Acetaminophen, USP         325 mg

*7.5 mg oxycodone HCl is equivalent to 6.7228 mg of oxycodone.

Oxycodone Hydrochloride, USP        7.5 mg*

Acetaminophen, USP         500 mg

*7.5 mg oxycodone HCl is equivalent to 6.7228 mg of oxycodone.

Oxycodone Hydrochloride, USP          10 mg*

Acetaminophen, USP         325 mg

*10 mg oxycodone HCl is equivalent to 8.9637 mg of oxycodone.

Oxycodone Hydrochloride, USP          10 mg*

Acetaminophen, USP         650 mg
*10 mg oxycodone HCl is equivalent to 8.9637 mg of oxycodone.
All strengths of PERCOCET also contain the following inactive ingredients: Colloidal silicon dioxide, croscarmellose sodium, crospovidone, microcrystalline cellulose, povidone, pregelatinized cornstarch, and stearic acid. In addition, the 2.5 mg/325 mg strength contains FD&C Red No. 40 Aluminum Lake and the 5 mg/325 mg strength contains FD&C Blue No. 1 Aluminum Lake. The 7.5 mg/325 mg and the 7.5 mg/500 mg strengths contain FD&C Yellow No. 6 Aluminum Lake. The 10 mg/325 mg and the 10 mg/650 mg strengths contain D&C Yellow No. 10 Aluminum Lake.
Oxycodone, 14-hydroxydihydrocodeinone, is a semisynthetic opioid analgesic which occurs as a white, odorless, crystalline powder having a saline, bitter taste. The molecular formula for oxycodone hydrochloride is C18H21NO4•HCl and the molecular weight 351.83. It is derived from the opium alkaloid thebaine, and may be represented by the following structural formula:
Acetaminophen, 4'-hydroxyacetanilide, is a non-opiate, non-salicylate analgesic and antipyretic which occurs as a white, odorless, crystalline powder, possessing a slightly bitter taste. The molecular formula for acetaminophen is C8H9NO2 and the molecular weight is 151.17. It may be represented by the following structural formula:
(source)
PERCOCET- oxycodone hydrochloride and acetaminophen tablet Endo Pharmaceuticals Inc.
Medication Guide

PERCOCET® (ˈpər-kō-ˌset)

Tablets, CII

PERCOCET is:

A strong prescription pain medicine that contains an opioid (narcotic) that is used to manage pain, severe enough to require an opioid analgesic and for which alternative treatments are inadequate and when other pain treatments such as non-opioid pain medicines do not treat your pain well enough or you cannot tolerate them.

An opioid pain medicine that can put you at risk for overdose and death. Even if you take your dose correctly as prescribed you are at risk for opioid addiction, abuse, and misuse that can lead to death.

Important information about PERCOCET tablets:

Get emergency help or call 911 right away if you take too much PERCOCET (overdose).

When you first start taking PERCOCET, when your dose is changed, or if you take too much (overdose), serious or life-threatening breathing problems that can lead to death may occur. Talk to your healthcare provider about naloxone, a medicine for the emergency treatment of an opioid overdose.Taking PERCOCET with other opioid medicines, benzodiazepines, alcohol, or other central nervous system depressants (including street drugs) can cause severe drowsiness, decreased awareness, breathing problems, coma, and death.

Never give anyone else your PERCOCET. They could die from taking it. Selling or giving away PERCOCET is against the law.

Store PERCOCET securely, out of sight and reach of children, and in a location not accessible by others, including visitors to the home.

Do not take PERCOCET if you have:

Severe asthma, trouble breathing, or other lung problems.

A bowel blockage or have narrowing of the stomach or intestines.

Known hypersensitivity to oxycodone, acetaminophen, or any ingredient in PERCOCET.

Before taking PERCOCET, tell your healthcare provider if you have a history of:

Head injury, seizures

Liver, kidney, thyroid problems

Problems urinating

Pancreas or gallbladder problems

Abuse of street or prescription drugs, alcohol addiction, opioid overdose, or mental health problems

Tell your healthcare provider if you are:

Pregnant or planning to become pregnant. Prolonged use of PERCOCET during pregnancy can cause Percocet withdrawal symptoms in your newborn baby that could be life-threatening if not recognized and treated.
Breastfeeding.

PERCOCET passes into breast milk and may harm your baby.

Living in a household where there are small children or someone who has abused street or prescription drugs.

Taking prescription or over-the-counter medicines, vitamins, or herbal supplements. Taking PERCOCET with certain other medicines can cause serious side effects that could lead to death.

When taking PERCOCET:

Do not change your dose. Take PERCOCET exactly as prescribed by your healthcare provider. Use the lowest dose possible for the shortest time needed.

Take your prescribed dose every 6 hours as needed for pain. Do not take more than your prescribed dose. If you miss a dose, take your next dose at your usual time.

Call your healthcare provider if the dose you are taking does not control your pain.

If you have been taking PERCOCET regularly, do not stop taking PERCOCET without talking to your healthcare provider.

Dispose of expired, unwanted, or unused PERCOCET by promptly flushing down the toilet, if a drug take-back option is not readily available. Visit

www.fda.gov/drugdisposal

for additional information on disposal of unused medicines.

While taking PERCOCET DO NOT:

Drive or operate heavy machinery, until you know how PERCOCET affects you. PERCOCET can make you sleepy, dizzy, or lightheaded.

Drink alcohol or use prescription or over-the-counter medicines that contain alcohol. Using products containing alcohol during treatment with PERCOCET may cause you to overdose and die.

The possible side effects of PERCOCET:

Constipation, nausea, sleepiness, vomiting, tiredness, headache, dizziness, abdominal pain. Call your healthcare provider if you have any of these symptoms and they are severe.

Get emergency medical help or call 911 right away if you have:

Trouble breathing, shortness of breath, fast heartbeat, chest pain, swelling of your face, tongue, or throat, extreme drowsiness, light-headedness when changing positions, feeling faint, agitation, high body temperature, trouble walking, stiff muscles, or mental changes such as confusion.

These are not all the possible side effects of PERCOCET. Call your doctor for medical advice about side effects. You may report side effects to FDA at 1-800-FDA-1088. For more information go to dailymed.nlm.nih.gov.

Distributed by: Endo Pharmaceuticals Inc. Malvern, PA 19355 1-800-462-3636

Manufactured by: Par Pharmaceutical Chestnut Ridge, NY 10977

This Medication Guide has been approved by the U.S. Food and Drug Administration.
(source)
Percocet dosage table
Download the Percocet official medicine instructions leaflet
WARNING
Hepatotoxicity
Acetaminophen has been associated with cases of acute liver failure, at times resulting in liver transplant and death. Most of the cases of liver injury are associated with the use of acetaminophen at doses that exceed 4000 milligrams per day, and often involve more than one acetaminophen-containing product.
(resource)
Does Percocet have codeine in it?
Additionally, as a combination painkiller, Percocet contains acetaminophen while codeine is a low-dose opioid. The acetaminophen in Percocet puts a person struggling with opioid abuse at risk for liver failure. Codeine is less expensive, mostly because it is a generic drug.
Is Percocet oxycodone or hydrocodone?
Vicodin and Percocet are two powerful prescription pain medications. Vicodin contains hydrocodone and acetaminophen. Percocet contains oxycodone and acetaminophen.
What Percocet means?
Percocet is a trade name for an oral drug combining oxycodone (hydrochloride) and acetaminophen, two common types of pain-relief medications. A mixture of oxycodone and aspirin called Percodan was released in 1950.
What does Percocet look like?
What Does Percocet Look Like? The shape and color of Percocet pills vary depending on their strength: Strength 2.5/325 mg is an oval, pink Percocet tablet, with 2.5 stamped on the surface. Strength 5/325 mg is a round, blue Percocet tablet, with 5 stamped on the surface.
Become Opioid Free With ANR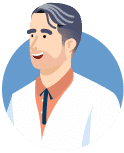 Schedule a FREE consultation with one of our physicians today