List of Opioids: Composition, Effects & Names [Opioid Database]
List of Opioids: Composition, Effects & Names [Opioid Database]
The term "opioids" encompasses a wide range of drugs, from prescription opioids used to alleviate pain to illegal opioids used for non-medical purposes. Nonetheless, all types of opioids are addictive and alter the central nervous system. For this reason, it's crucial to get a better understanding of how they work and how they are categorized.
Our opioid database contains a comprehensive list of opioids that commonly cause opioid dependence and addiction. In addition to this list, this opioid database covers:
Types of Opioids
List of Painkillers
Opioid Addiction and Symptoms
Opioid Safety
Facts About Opioids
What Are Opioids?

Opioids are a type of drug that has pain-relieving properties. They are typically prescribed to treat acute or chronic pain. The three main types of narcotics are natural, semi-synthetic, and synthetic.
Opioids reduce the perception of pain by interacting with opioid receptors in the central nervous system. By bonding to opioid receptors, they block the pain signals from reaching the brain, thus alleviating pain. Besides providing pain relief, opioids can induce feelings of euphoria, as they affect the mesolimbic reward pathway in addition to the pain pathway in the brain. 
Moreover, using opioids activates dopamine release and initiates the production of more opioid receptors, all the while reducing endorphin production. As a result, people who use opioids not only feel pain relief and euphoria but also develop opioid tolerance. 
Once a person develops tolerance for opioids, they need a larger amount of opioids to achieve the same effects as previously, which can lead to opioid use disorder (OUD).
Effects of Opioids
Opioid-dependent individuals often exhibit severe mood swings as well as noticeable behavior changes. The person may exhibit any of the following side effects:
Euphoria followed by depression 

Skewed judgment 

Rapid heartbeat 

Restlessness 

Slurred speech 

Diminished coordination 

Hyperactivity 

Lack of concentration
Immediately after taking the drugs, addicts will usually experience increased body temperature, euphoria, heavy limbs, and a dry mouth. The user also alternates between drowsy and wakeful states and cannot participate normally.
List of Opioids 
Below you will find a complete list of opioids—including prescription opioids and illegal opioids—that are commonly used throughout the world. Our opioid database features both generic and brand names.
Types of Opioids 
Based on their origin, opioids are classified into the following three groups:
Natural.

Natural opiates are alkaloids found in plants. Morphine and codeine are some examples of such opioids.

Semi-synthetic.

Semi-synthetic opioids (e.g., oxycodone and heroin) are created in laboratories by chemically processing natural opiates. 

Synthetic.

Synthetic opioids are human-made and don't contain natural opiates. The list of opioids that are fully synthetic includes fentanyl, methadone, and more.
Furthermore, opioids can also be classified into opioid agonists (e.g., morphine), partial agonists (buprenorphine, tramadol, etc.), and antagonists (such as naloxone), depending on their impact on opioid receptors. 
Ultimately, all of the above-mentioned types of opioids fall into one of two groups: prescription opioids and illegal opioids.
Prescription Opioids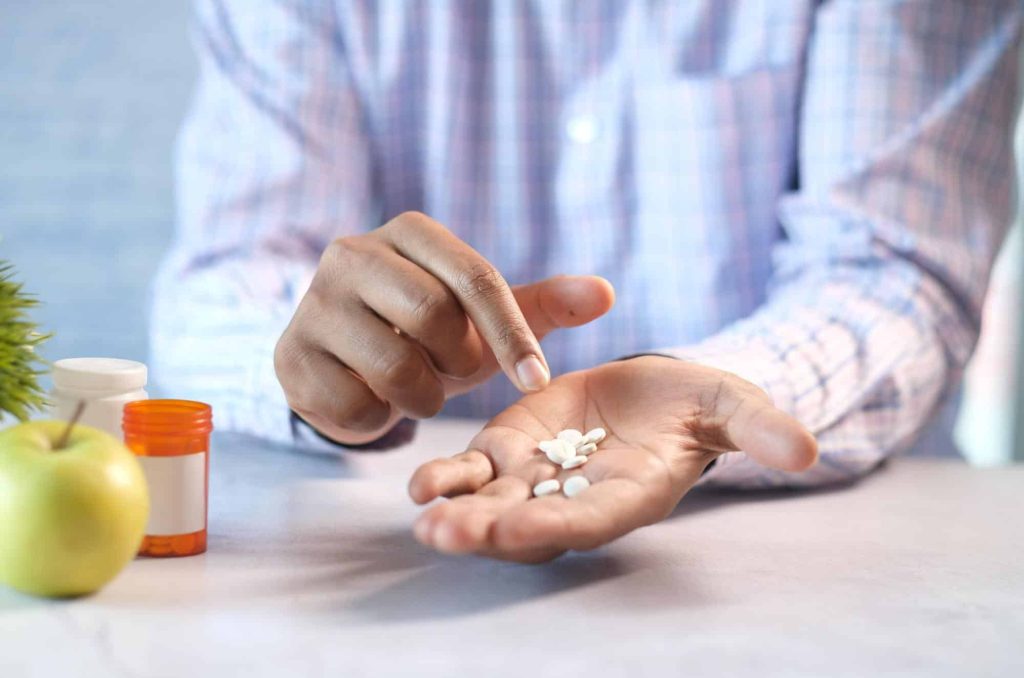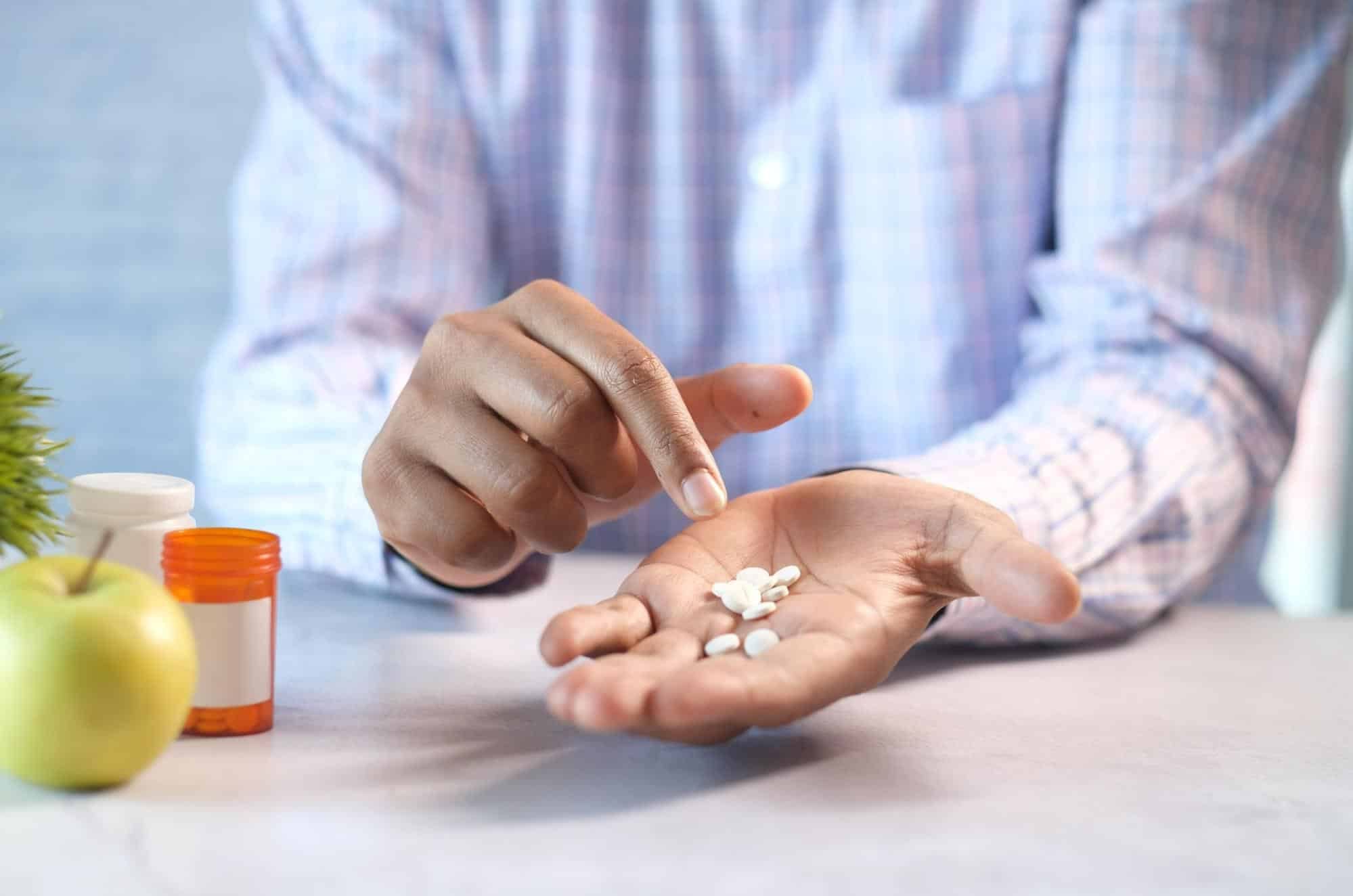 Prescription opioids are a type of opioids prescribed to treat acute, chronic, moderate, or severe pain. 
Most commonly, medical professionals prescribe this type of opioids to treat pain associated with conditions such as cancer or relieve pain after injuries or surgery. Sometimes, prescription opioids can also be used for diarrhea, intense coughing, and other health conditions.
If you're taking these, it's important to closely follow your doctor's recommendations. Although they can alleviate pain, prescription opioids are addictive and easy to misuse. 
Most commonly, people misuse prescription opioids by increasing the amount of opioids they take. Alternatively, they may take opioids more frequently or longer than recommended.
Ideally, prescription opioids should be used for a short time, as longer use can lead to opioid tolerance, cravings, physical dependence, and addiction.
The list of opioids commonly prescribed to treat pain includes:
Morphine 

Codeine 

Fentanyl 

Methadone

Oxycodone

Oxymorphone 

Hydrocodone 

Hydromorphone 

Tapentadol 

Tramadol

Buprenorphine

Oliceridine

Meperidine
Illegal Opioids 
Illegal opioids are typically used for non-medical purposes. Some examples of illicit opioids include heroin and non-pharmaceutical fentanyl. Illegal opioids also refer to drugs that resemble prescription opioids and are sold illegally. 
Created to mimic the effects of natural opiates, illegal opioids are street drugs used to get "high" rather than to relieve pain. They come with a plethora of risks and dangers since they often contain unknown substances. 
Not to mention, it's impossible to accurately gauge the strength of illegal opioids and, in turn, determine their safe dosage. Due to this, illegal opioid use can lead to opioid overdose and death. 
List of Painkillers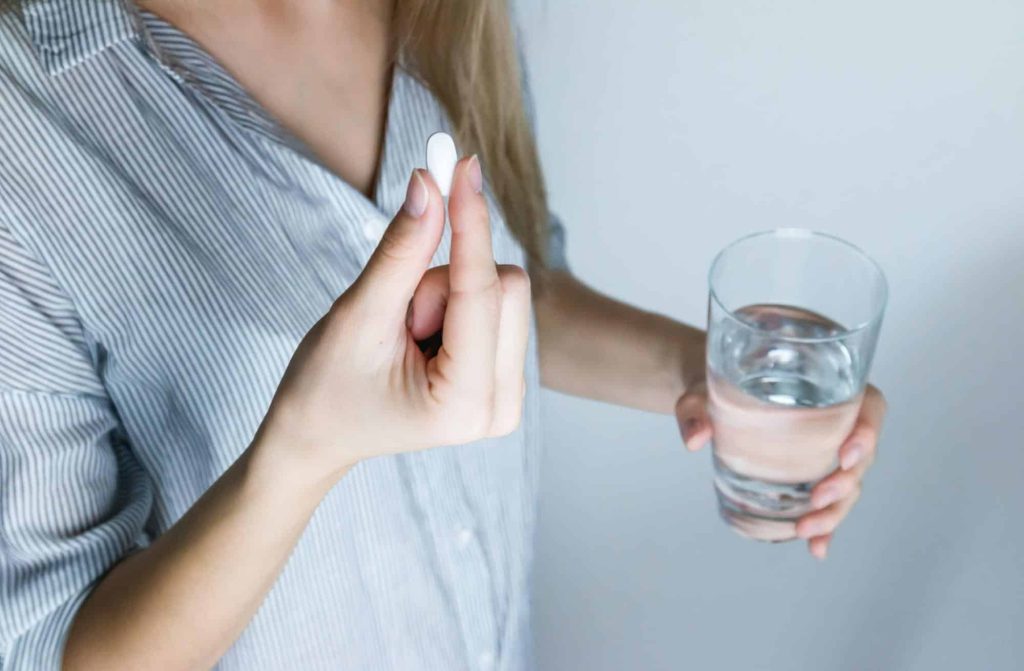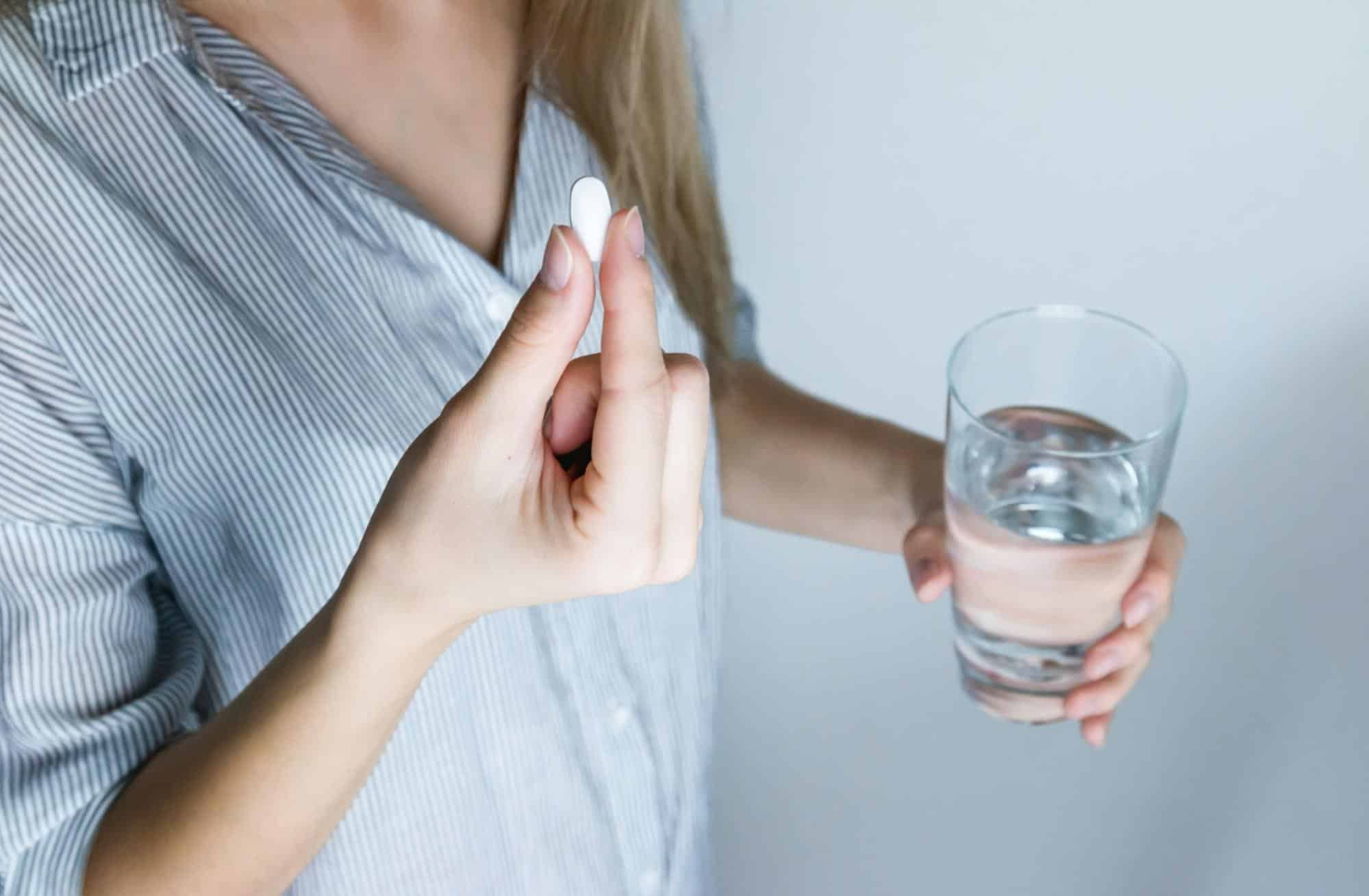 Although opioids can be used to treat different conditions, such as coughing, they're most commonly used for pain relief. As painkillers, opioids are typically only prescribed to treat moderate and severe pain when weaker pain medication is ineffective. 
Here's a list of opioids that are commonly used for pain relief and their brand names:
Buprenorphine

(Buprenex, Butrans®, Sublocade®, Belbuca®, Probuphine)

Codeine

(Damylin® with codeine, Tylenol® with codeine, Fioricet® with codeine, Phrenilin with Caffeine and Codeine, Cotabflu, Colrex, Fiorinal with Codeine, Soma compound with Codeine, Poly-Tussin)

Fentanyl

(Actiq, Duragesic, Abstral®, Subsys, Lazanda, Fentora)

Hydrocodone

(Zohydro® ER, Hysingla® ER, Hycodan®)

Hydrocodone and acetaminophen

(Vicodin®, Lortab®, Norco, Lorcet®, Hycet)

Hydromorphone

(Dilaudid®, Exalgo®, Palladone®)

Meperidine

(Meperitab, Demerol®)

Methadone

(Dolophine®, Methadose®, Diskets®)

Morphine

(Kadian®, Morphabond®, Roxanol®, MS Contin, Morphabond, Oramorph SR)

Oliceridine

(Olynvik®)

Oxycodone

(OxyContin®, Roxicodone®, Dazidox, Oxaydo®, Eth-Oxydose, Oxydose®, Oxy IR®)

Oxycodone and acetaminophen

(Percocet®, Oxycet®, Tylox®, Roxicet, Endocet, Primalev, Magnacet, Narvox)

Oxycodone and naloxone

(Targiniq ER)

Oxymorphone

(Opana®, Opana ER®)

Tapentadol

(Nucynta®, Nucynta ER®)

Tramadol

(Ultram, Ryzolt, ConZip, Rybix ODT)
Opioid Addiction and Symptoms
Anyone who takes opioids faces the risk of developing opioid addiction, but the risk especially increases for long-term opioid users. 
Simply put, opioids act similarly to endorphins, relieving pain and, for some users, inducing positive feelings. Opioids affect the central nervous system by binding to opioid receptors to reduce pain, and, at the same time, they help release endorphins and dopamine. This can induce euphoria, which might also put you at risk of developing addiction. 
As your body becomes used to the prescribed dose, your opioid tolerance increases. This means that the prescribed dose no longer produces the same pain relief and/or euphoria. At this point, people may be tempted to increase the amount of opioids they take.
Moreover, since opioids block the natural production of endorphins and increase the production of opioid receptors, you may feel like you need to take opioids to function normally. This is a sign of opioid dependence.
Some symptoms of opioid addiction include:
Craving opioids

Feeling unable to control or reduce opioid use

Experiencing

opioid withdrawals

, which can lead to further opioid use

Being preoccupied with obtaining and using opioids

Continuing opioid use despite social, personal, and work-related problems
Opioid Safety 
It goes without saying that anyone using opioids should treat opioid safety as a top priority, as it's the most effective way (besides not taking opioids) to avoid their negative effects.
Here are some tips that can help you ensure you're taking prescription opioids as safely as possible:
Take prescription opioids exactly as directed.

Don't mix opioids with alcohol and sedatives.

If you need to take other types of medication or you think you might need to increase your opioid dose, consult your healthcare provider before proceeding.

Buy all of your medicine from the same pharmacy, as they keep a record of your purchases and can warn you if some of your medicine shouldn't be taken with opioids.

Never take expired opioids.
Facts About Opioids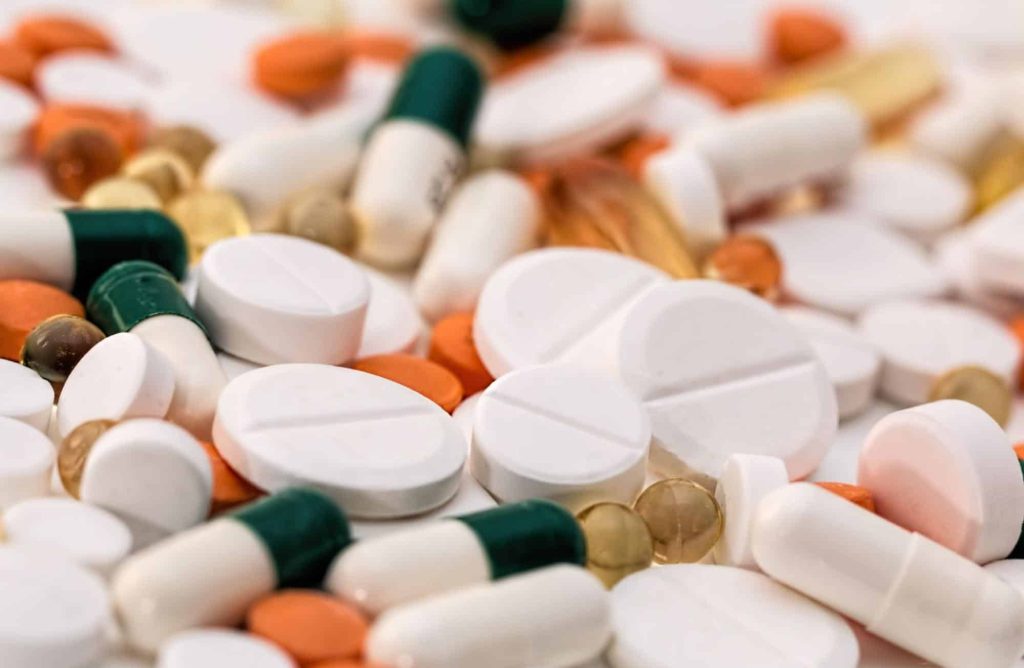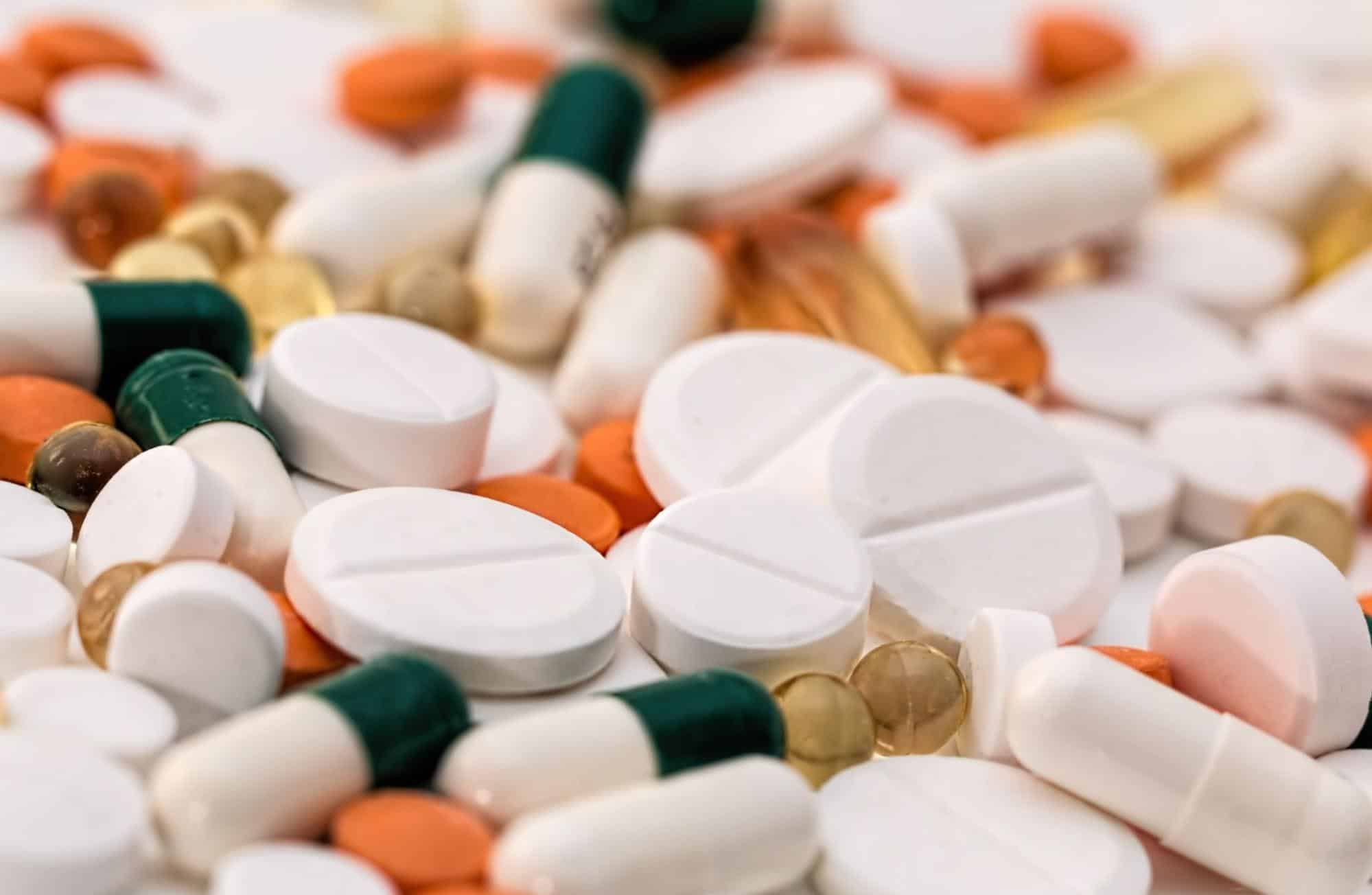 The list of opioids included in this article contains many different types of medications, but one thing holds true for all of them—without exception, they're all potentially dangerous. Because of this, it's important to make an informed decision before initiating opioid use.
So, here are some lesser-known facts about opioids you should know about:
While most people taking prescription opioids don't use illegal opioids,

nearly 80% of people using heroin

have used prescription opioids in the past. This means that people who use prescription opioids are at an increased risk of using heroin, especially because heroin is often cheaper than prescription opioids.

Although both prescription and illegal opioids can induce euphoria, not all people who take opioids experience it. However, feeling euphoric after opioid use may be a risk factor for opioid addiction, as people may be more inclined to take opioids if their use results in intense, positive feelings.

Illegal opioids are often mixed with fentanyl, which is between

50 and 100 times stronger

than prescription opioids. For this reason, buying any kind of opioids illegally greatly increases the likelihood of overdose.

Besides stopping your brain from receiving pain signals, opioids also prevent your brain from receiving signals your body sends to breathe. This potentially lethal condition is known as

opioid-induced respiratory depression (OIRD)

. For this reason, people with respiratory conditions should be especially careful when taking opioids.
Opioid FAQ 
#1. What are the different kinds of opioids? 
Some of the most common kinds of opioids are morphine, oxycodone, codeine, fentanyl, and hydromorphone. Morphine and codeine are natural opioids; oxycodone and hydromorphone are semi-synthetic opioids, and fentanyl is a synthetic opioid. 
#2. Are prescription opioids addictive? 
Yes, prescription opioids are addictive, which means that anyone taking prescription opioids risks developing opioid use disorder (OUD). The risk especially increases for people who take opioids regularly and for a long time, with 25% of patients in primary care settings becoming addicted to opioids after long-term opioid use. 
#3. How is opioid addiction treated? 
While there are different ways of treating opioid addiction, the most effective method is the Accelerated Neuro-Regulation (ANR) treatment. Rather than masking symptoms, the ANR treatment tackles the core of opioid addiction by resetting the brain and the endorphin system to their pre-addiction state. 
#4. Are prescription opioids safe during pregnancy? 
Taking prescription opioids during pregnancy can lead to neonatal abstinence syndrome (NAS), which is why it's best to avoid using opioids when you're pregnant. That said, if the mother already has OUD, abruptly quitting long-term opioid use can be dangerous. In this case, your best option is to consult your healthcare provider.
Key Takeaways 
As you can see from our list of opioids, there are different types of opioids and ways to categorize them. Nonetheless, all kinds of opioids pose a risk to your health, especially if you rely on them long-term.
Before you leave, here's a brief summary of the key points we covered:
"Opioid" is a broad term that typically refers to pain-relieving drugs, but it also includes illicit opioids.

The side effects of opioids include restlessness, hyperactivity, lack of focus, euphoria, an increased heart rate, and others.

Besides heroin, non-pharmaceutical fentanyl, and other illicit drugs, the term "illegal opioids" can also refer to drugs similar to prescription opioids that are sold illegally.

Opioid addiction is a result of brain changes that occur after long-term opioid use.

The best way to prevent opioid addiction is to not initiate opioid use in the first place. Still, you can reduce your chances of developing OUD by using opioids exactly as instructed.