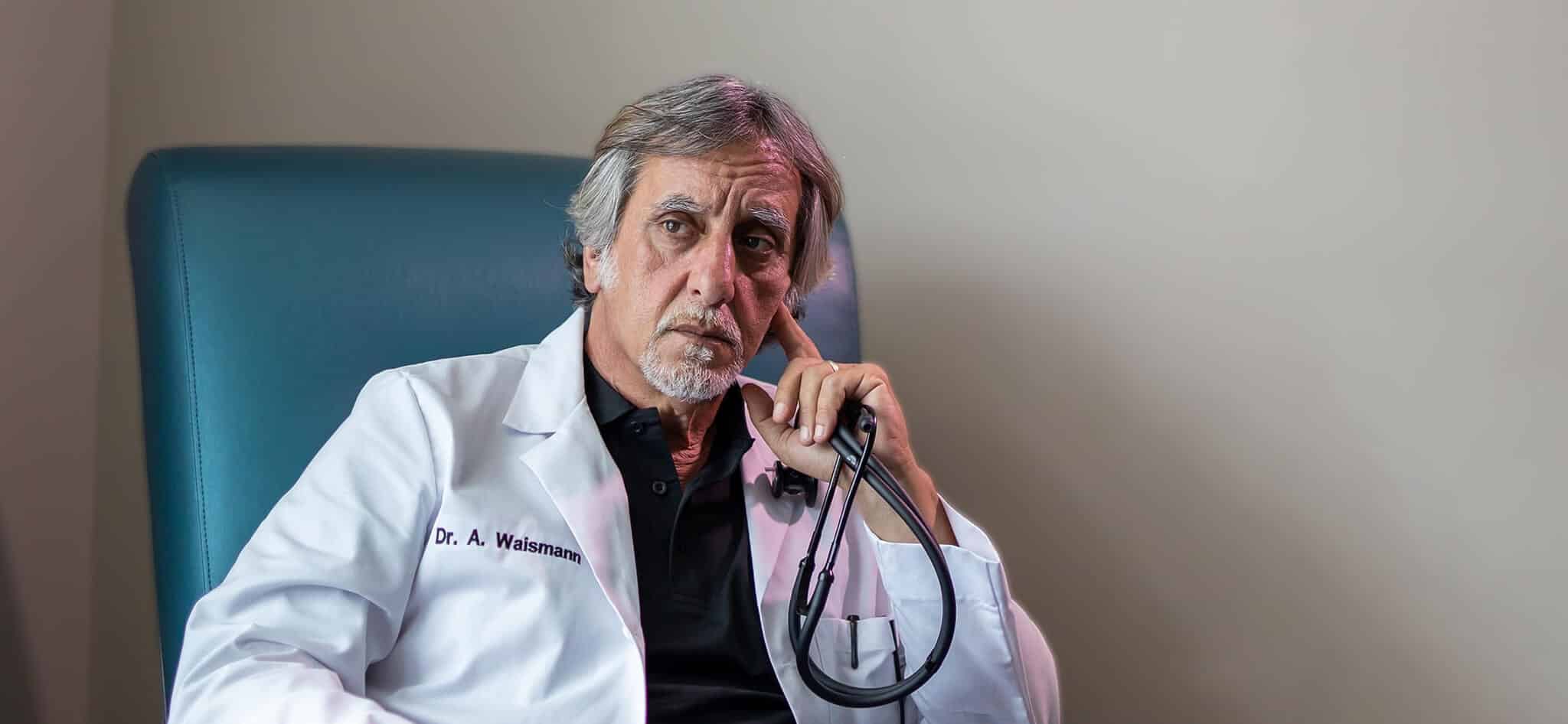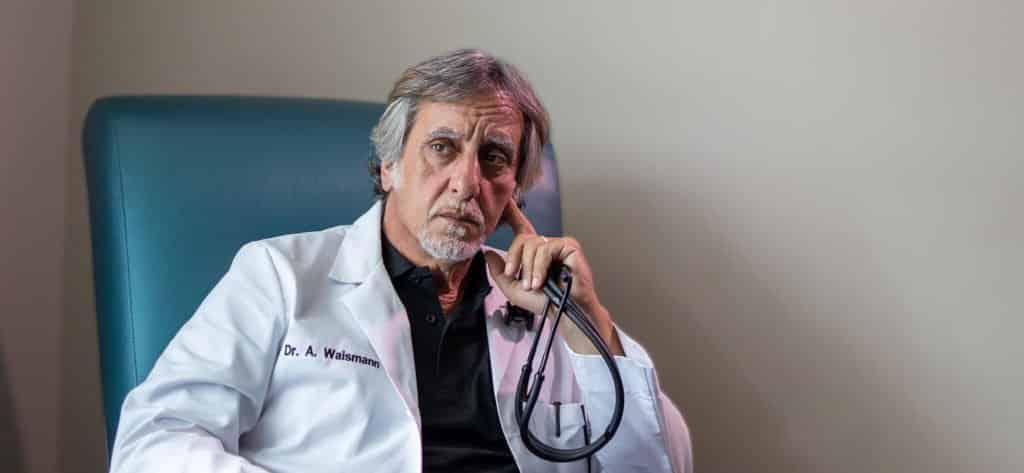 Dr. Andre Waismann was born in Brazil in 1958 and completed his medical training at Brazil's Serra dos Órgãos University Center in 1981. Initially, he started his medical career as a surgeon and trauma specialist. Later, he added critical care management to his practice. While working in critical care, he noticed that after a continuous opioid based pain management treatment, many patients developed dependency to those medications. Withdrawals from opioid medication became a challenge where patients and doctors would struggle to overcome the obstacle.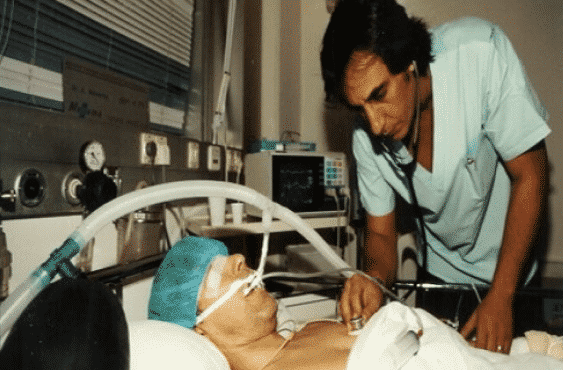 After his military service in the Israel Defense Forces, he volunteered in Israel's Counter-Terrorism Unit as a combat physician and received the Israeli Police Medal for Distinguished Service after saving lives during battle.
Dr. Waismann became the Medical Director in charge of the Jerusalem district for the Israeli police. Along with other obligations, he became responsible for the treatment of hundreds of inmates addicted to street opiate drugs.
Dr. Waismann decided to improve the level of care of those inmates. Instead of providing them with opiate substitutes, like methadone, he tried to look for better alternatives. He asked for advice from several specialists in Israel and other countries.
At that time, the most rational approach he found was trying to precipitate withdrawals with opiate antagonists along with sedation to take the adverse symptoms of the withdrawal. He realized that the biological roots of opioid dependency were no different in a street heroin addicts and pain patients.
Dr. Waismann decided to take this approach and develop a reliable procedure introducing modern techniques of intensive care medicine. He started discussions with senior anesthesiologists and a safe, effective, and humane treatment protocol was developed.
Since starting Rapid Detox in 1994, Dr. Waismann kept developing the protocol in a continuous evidence-based improvement process.
After a couple of years of treating patients and ceaseless developments, he abandoned the treatment and redefined its objectives and therapeutic goals of healing opiate dependency – providing treatment for opiate addiction with ANR, achieving unparalleled results. The ANR treatment became the most effective and safe way of treatment that allows patients to be free from opiate dependency and its side effects, withdrawals, and craving.
Since then ANR has helped over 24,000 patients worldwide.
One of the more notable treatment happened in 1998 when Dr. Waismann helped a 6-year-old child that became opioid-dependent after a brain tumor removal.
Dr. Waismann's Vision and Solution for Opioid Dependency
Ask him, and he'll tell you -opiate addiction is a disease of the central nervous system. He'll also tell you that it's not a personality disorder. It's a disease. A disease that is highly treatable. In fact, his vision for the future treatment of opiate addiction mirrors that of a dentist appointment. Where individuals would walk into their local hospital, announce that they have an opiate addiction, and would be treated right there on the spot. It's for this reason that he has expressed no desire to patent his method, claiming that he would like everyone who is in need of this life-saving treatment to have access to it. Whether it is with him and his team, or not.
Even though that vision seems a way off, Dr. Waismann persists in his activism, and has taken his plight worldwide. From the early 1990s until today, the ANR method has spanned continents in its reach. From Italy to Australia, Indonesia to the United States, over 20 countries, and countless patients have been positively impacted, and their lives forever changed by the work of Dr. Waismann.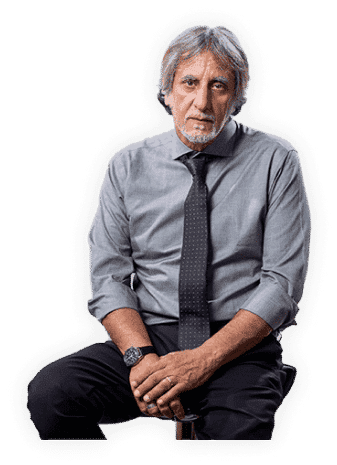 Presentations
Seminar on Opiate Dependency, Tel Aviv University Neuropharmacology On Rapid Opiate Detoxification, 1994. Tel Aviv, Israel
Annual Medical Meeting – Present and Future on Opiate Dependency Treatment, Bergin Pines Country Hospital, 1995. New Jersey, USA
Seminar On Opiate Dependency, Budapest Medical School, Hungary Anesthesia And Opiate Dependency Treatment Techniques And Propofol Management, 1997. Budapest, Hungary
Congress of Neuro Anesthesia, 1997. Brussels, Belgium
Symposium on Opiate Dependency– Opiate Withdrawal Management in Intensive Care Unit, Indonesia University, 1998. Jakarta, Indonesia
Jakarta's 1999 Seminar On Substance Abuse Opiate Withdrawal Management On Polydrug Abusers, 1998. Jakarta, Indonesia
23rd Australian and New Zealand Annual Scientific Meeting on Intensive Care, October 8-11, 1998. Adelaide, South Australia
10th European Congress of Anaesthesiology, June 30th- July 4th – 1998. Frankfurt, Germany
Honorary Professorship, 6th Dr. Stella M Traweek Visiting Professor in Geriatric Pain Department of Anesthesiology, Texas Tech University, Health Science Center, 20 March 2000. Texas, USA
Drug Policy and Sustainable Development Goals – United Nations 73rd General Assembly session, October 2018. New York, USA
Articles / MEDIA
Tom Sawicki. "The Miracle Cure?", The Jerusalem Report, 13 July 1995
Shannon Davis. HSC to open new, advanced detox center, the University Daily, Vol 75, Issue 116, Texas Tech, 29 March 2000
Neri Livne, Hagomel, Ha'Aretz website, 15 March 2004
Robin Eisner, Hospital Offers Addicts a Choice, ABC News, 6 January 2006
Can this man really cure drug addiction over night?, The Independent, 2 October 2008
Meet the Miracle Doctor for Drug Withdrawal, Mako, 10 October 2009
Yasmin Lidsky, Drug Withdrawal in a Single Day: Why Isn't It Subsidized?, Ynet, 25 March 2012
Lior Bayer The Community Line: about gays, drugs and clubs, Mako, April 19, 2013
Barzilai Presents: Treatment for Withdrawal from Addictive Drugs, Behadrei Haredim, 22 June, 2015
Andre Weismann: Doctor who Has Healed over 23000 Patients from Drug Dependence, cbw.ge, 23 June 2016
Uri Pasovsky, The Profit is Painful: What Massive Addiction to Painkillers Looks Like, Calcalist, February 25, 2017
Cannabis Magazine, Drug Detoxification Expert: "The Cannabis Prohibition Leads to Death", Cannabis Magazine, 8 May 18
Jenny Frenkel Shalom, Life Drugs: Drug Addiction in 4 hours, Kan South, Ashkelon, 17 May 18
Doctors Only, A New Method for Drug Withdrawal developed by an Israeli Doctor to be presented in the UN today, Doctors Only, 26 September 2018
Meshi Aid, International Honor, The Israeli Doctor that Succeeds in Healing Addicts – to speak in the UN, Ynet, 25 September, 2018
Karni Eldad, Drug withdrawal in four hours, Makor Rishon, October 31, 2018
Ziv Reif, Not on Schedule: dozens of individuals die in Israel from painkiller addiction, Kan – The Israeli Broadcast Corporation website, February 9, 2018
Andre Waismann, To end the opioid crisis, we need to change the way we think about the addiction, Washington Examiner, 23 July 2019
Andre Waismann, Alternative approaches to battling opioid dependency, Florida Weekly, 15 August 2019
Dr. Andre Waismann, Mission Impossible; Heroin Hope at Last, Australia Women's Weekly, 26 September 2019