It's no secret that drinking alcohol while taking most types of medication isn't recommended and can be potentially life-threatening. The same holds true for the combination of Percocet and alcohol.
However, unlike most other painkillers, Percocet consists of two active ingredients, both of which interact with alcohol in different ways. Because of this, drinking alcohol with Percocet can be especially dangerous.
If you're looking to learn more about the risks and dangers of combining Percocet and alcohol, keep reading.
What is Percocet?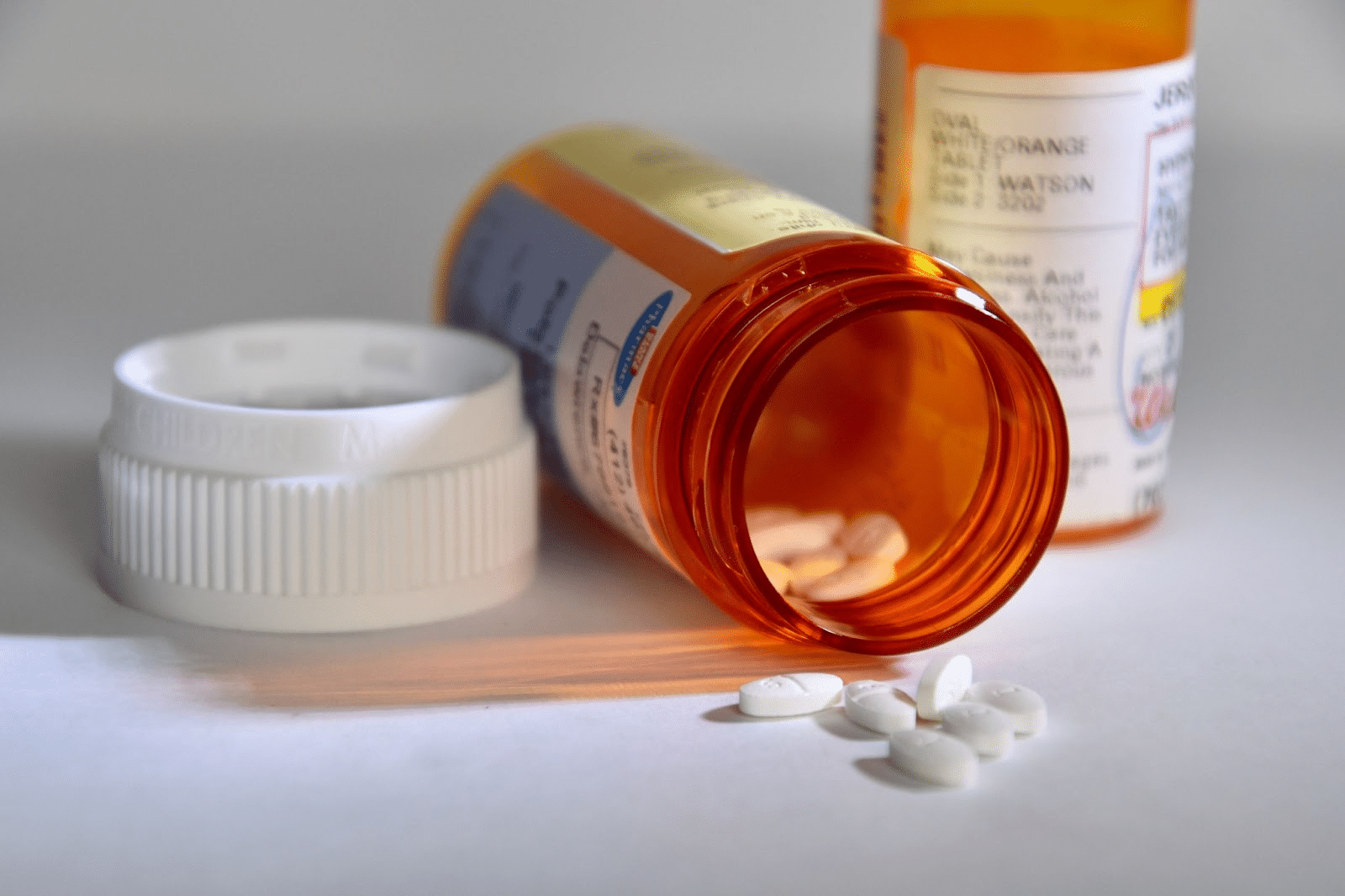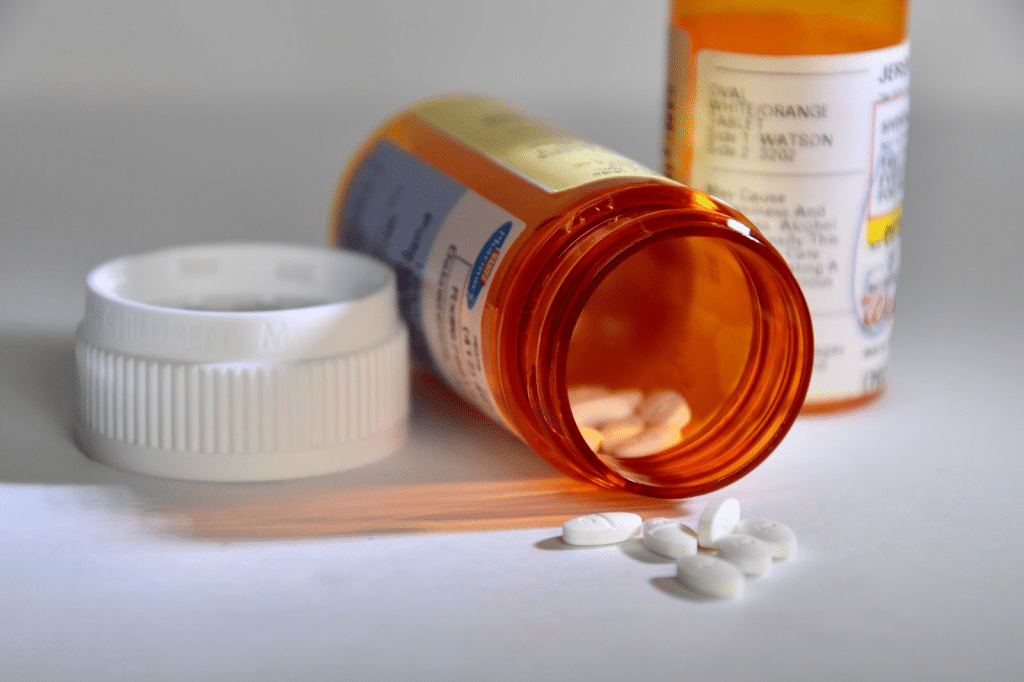 Percocet is a narcotic painkiller typically prescribed for short-term treatment of severe pain, such as that experienced after surgeries. It is made up of a combination of:
Oxycodone, a semi-synthetic opioid synthesized from the opium poppy
Acetaminophen, an over-the-counter non-opioid medication used to relieve pain and fever
Although it is a potent painkiller, it's important to remember that Percocet falls under Schedule II controlled substances. This means that it can easily lead to abuse and result in opioid dependence and addiction. Therefore, it is not recommended for long-term pain treatment and should be taken strictly as prescribed by a doctor.
Percocet Usage in the USA
While it's difficult to tell how many people in the United States use Percocet specifically, National Survey on Drug Use and Health (NSDUH) data proves this pain medication has a particularly high potential for abuse.
Here are some important statistics on oxycodone product misuse:
In 2016, an estimated 11.5 million Americans over the age of 12 reported misusing prescription painkillers in the past year. Out of them, 3.9 million people (1.4% of the population) specifically misused oxycodone products, including Percocet.
In 2020, around 9.3 million Americans aged 12 or older reported misusing prescription pain medication in the past year. 3.2 million of them misused Percocet or other oxycodone products specifically, which makes up 1.1% of the population.
Despite the slight decrease in their misuse, oxycodone products were the second most commonly misused prescription painkillers (after hydrocodone) in 2016 and 2020 alike.
How Percocet Affects the Body
If taken as prescribed, Percocet effectively treats pain. Like other opioid pain relievers, it attaches to and stimulates specific opioid receptors to prevent the brain from receiving pain signals, thus minimizing discomfort.
However, it also has other effects besides pain relief. Most notably, as an opioid drug, Percocet can cause euphoric feelings and drowsiness. This alone makes Percocet addictive, as some people may begin to misuse the medication (e.g., increasing the dosage) to enhance its relaxing effects.
Much like the use of other opioid painkillers, Percocet use can result in various side effects, both short-term and long-term.
Some of the most common short-term side effects of Percocet include:
Slowed breathing
Euphoria
Drowsiness
Dizziness
Skin rashes and itching
Nausea
Vomiting
Constipation
Percocet can also cause the following long-term side effects:
Liver damage
Kidney damage
Respiratory depression
Addiction
Hallucinations
Serotonin syndrome
Depression
Sleeping difficulties
Decreased testosterone
How Long Do Percocet Effects Last
In most cases, the pain-relieving effects of Percocet can be felt about 20 to 30 minutes after taking it. Typically, they last between 4 and 6 hours.
The half-life of Percocet is more or less 3.5 hours, which means it usually takes this long for the body to eliminate half a dose of the drug. However, it might take five times as much to clear out Percocet from the body completely.
That said, the duration and intensity of Percocet effects and its elimination time vary from person to person. Some of the factors that can affect how long you feel the effects of Percocet and how long it takes for it to be cleared out of your system include:
Age
Weight and height
Metabolic rate
Genetics
Liver and kidney health
Other medical conditions
The frequency of Percocet use
The amount of Percocet consumed
Dangers of Mixing Percocet And Alcohol
Percocet and alcohol are both central nervous system (CNS) depressants. This means that both of them affect the brain and slow down its function, which often results in incoordination, decreased blood pressure, slurred speech, and similar symptoms.
Generally speaking, drinking alcohol with opioids, including Percocet, increases the risk of an overdose.
When taken together, Percocet and alcohol intensify one another's effects, especially sedation. This can be not only dangerous but also life-threatening and lead to loss of consciousness, injury, and respiratory depression.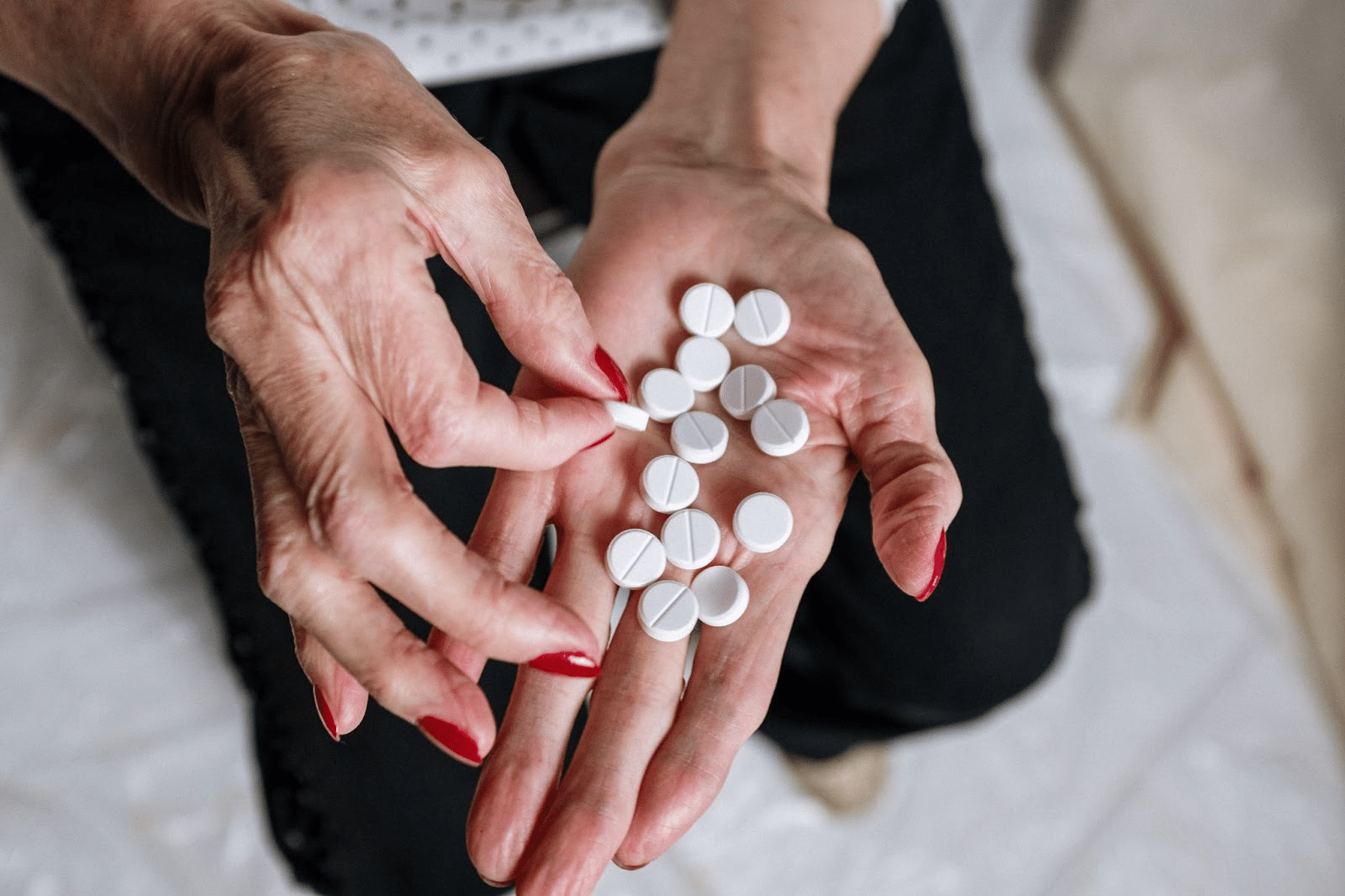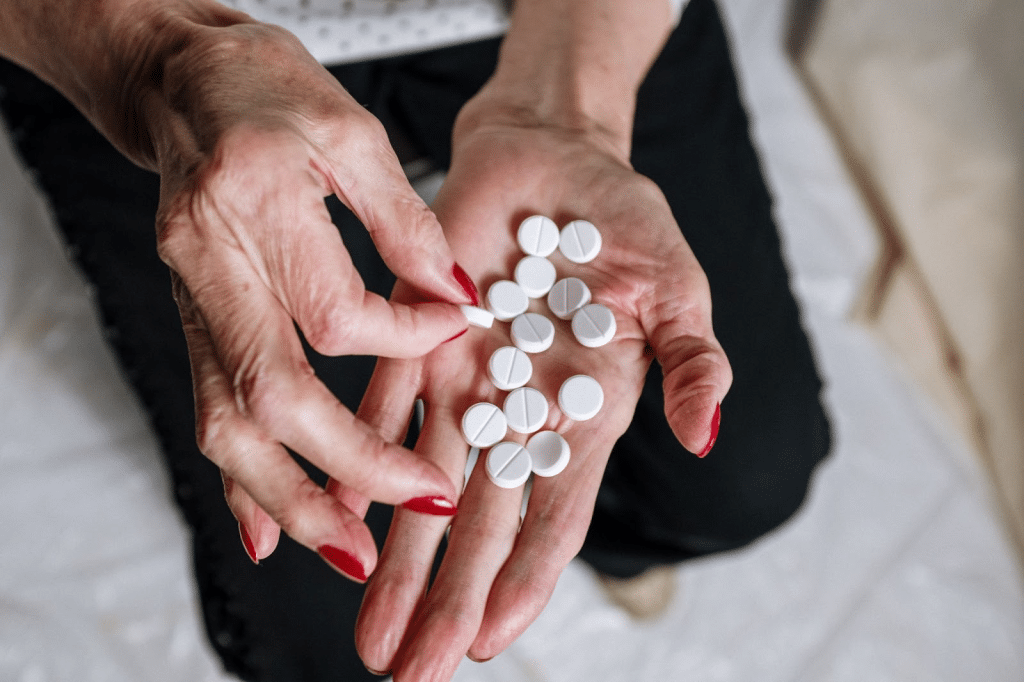 On top of that, combining Percocet and alcohol puts a strain on the liver, as Percocet contains acetaminophen, which is known to affect liver function when taken in large doses. Drinking alcohol with Percocet makes it even more difficult for the liver to metabolize and eliminate both substances, which can cause liver damage.
Not to mention, the combination of Percocet and alcohol can also damage the stomach lining and cause ulcers.
In other words, you should never use Percocet and alcohol at the same time, as it can lead to:
Slowed (or stopped) breathing
Decreased heart rate
Reduced blood pressure
Poor coordination
Dizziness and fainting
Nausea and vomiting
Liver injury and liver failure
Constipation
Dehydration
Overdose
Coma
Death
Percocet Addiction
Percocet addiction is a serious risk that anyone taking this medication, including those who take it as prescribed, faces.
Over time, people who take Percocet may notice that their usual dose isn't enough to achieve the same effects as before, which means that they've developed tolerance to the drug. This can lead to Percocet misuse, physical dependence, and opioid addiction.
Percocet addiction can be recognized by paying close attention to:
Physical signs, such as the presence of withdrawal symptoms, muscle aches, digestive issues, and so on
Behavioral signs, ranging from social isolation to poor job performance
Cognitive signs, including impaired decision-making, memory, and attention span
Psychosocial signs, such as mood swings, apathy toward personal and professional responsibilities, and suicidal ideation
Percocet Withdrawal Symptoms
Percocet withdrawal happens when you quit using the drug after developing a physical dependence on it. Symptoms typically start around 5–8 hours after the last dose and can last up to two weeks.
While the duration and severity of Percocet withdrawal largely depend on how much of the drug you've taken and for how long, its most common symptoms are:
Muscle aches
Sweating
Runny nose and watery eyes
Nausea
Vomiting
Diarrhea
Anxiety and depression
Suicidal ideation
Increased heartbeat and blood pressure
Sleep problems
At first, Percocet withdrawal might not feel much different from the flu. The withdrawal usually reaches its peak within the first three days after the last dose and often results in nausea, vomiting, and diarrhea. In addition to these physical symptoms, you may experience intense cravings, mood swings, irritability, restlessness, and such.
As with all opioids, Percocet withdrawal isn't something you should take lightly. In some cases, such as if you become dehydrated, it can be fatal. To minimize the severity of withdrawal symptoms and safely get off Percocet, refrain from quitting "cold turkey" and talk to your doctor.
Signs of Percocet Overdose
Percocet overdose is a life-threatening condition that can happen when you take too much of the drug. If not treated on time, it may result in respiratory depression, coma, injuries, brain damage, and even death.
While each person can handle a different amount of Percocet, people who abuse it (e.g., snort or inject it, take larger doses than recommended, etc.) are at an increased risk of an overdose. For this reason, it's essential to only take Percocet as prescribed.
It's also important to note that since Percocet contains not only oxycodone but also acetaminophen, an overdose on it can cause hepatotoxicity. This risk increases even more if you take Percocet and alcohol together.
With this in mind, the most common signs and symptoms of Percocet overdose include:
Nausea and vomiting
Constricted pupils
Loss of consciousness
Breathing difficulties
Clammy and discolored skin
Mental confusion
Unresponsiveness
Slowed heart rate
If you suspect you or someone you know may be experiencing a Percocet overdose, seek medical help immediately and administer naloxone as soon as possible to reverse the overdose.
ANR – Most Effective Opioid Addiction Treatment
Accelerated Neuro-Regulation (ANR) is a groundbreaking opioid addiction treatment that beats traditional therapies in terms of speed, safety, and effectiveness.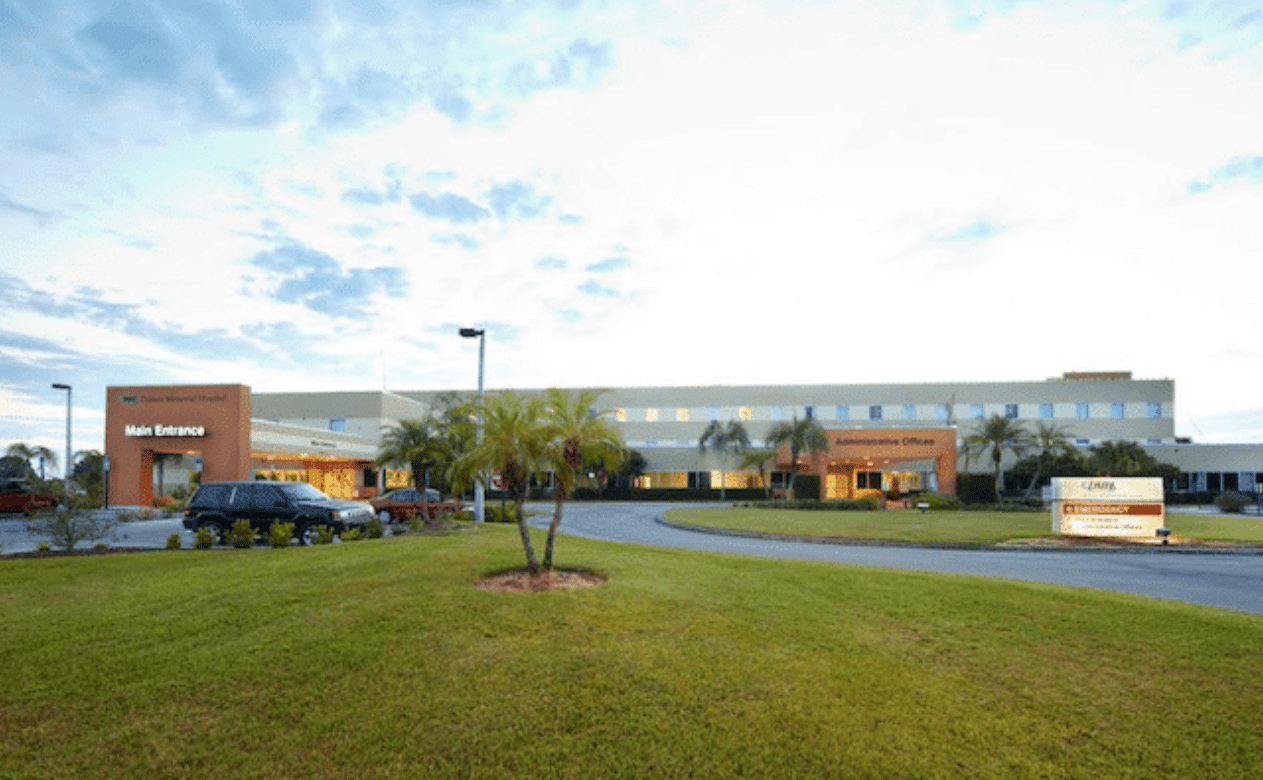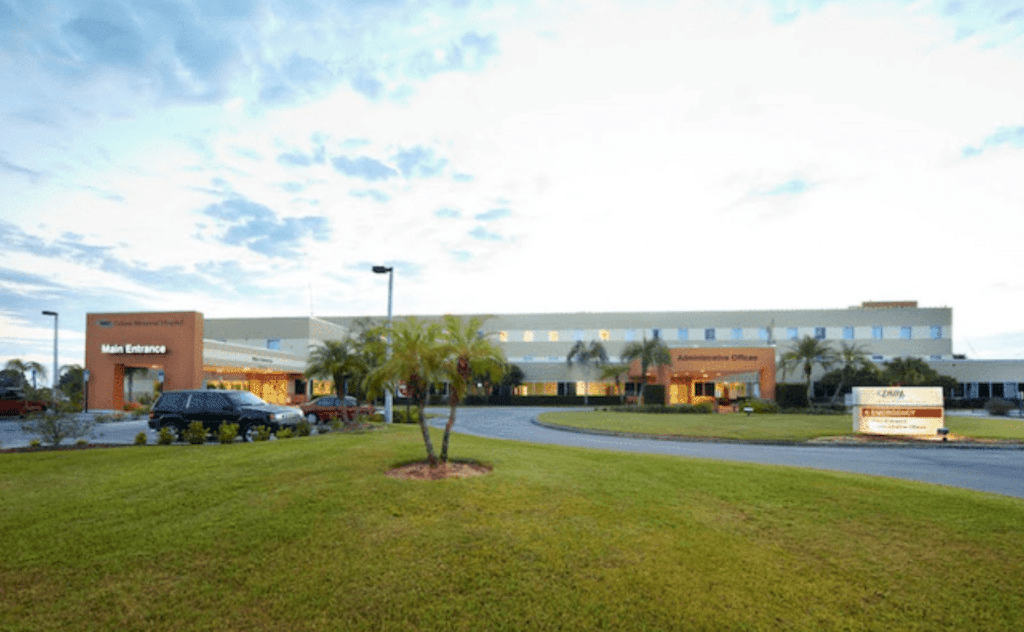 The ANR treatment takes an innovative approach to healing opioid use disorder (OUD), as it doesn't simply mitigate its symptoms.
Instead, ANR targets the fundamental cause of opioid addiction – the brain imbalance resulting from opioid use.
By re-regulating the endorphin-receptor system, ANR restores the brain to its natural state before addiction. As a result, this treatment enables patients to return to sobriety without experiencing withdrawal symptoms or cravings.
Some other benefits of the ANR treatment include:
Safety. The ANR treatment is performed by experienced medical professionals in ICU settings of accredited hospitals, ensuring the highest standards of care, quality, and safety.
Duration. With ANR, you can overcome opioid addiction and return to normalcy in just a few days.
Personalization. The ANR treatment is tailored to each patient individually, which helps negate side effects and makes it safe for everyone regardless of their medical history and other factors.
Ready to return to an addiction-free life? Contact us today for a free consultation!
Key Takeaways
Hopefully, this article answered your questions on Percocet and alcohol interaction.
Before you go, let's go over the main points we covered:
Percocet is a pain medication that consists of oxycodone and acetaminophen and has a high potential for abuse.
You should never mix Percocet and alcohol, as it can lead to respiratory depression, overdose, liver injury, and even death.
To minimize the risk of Percocet addiction, only use the medication as instructed by a medical professional.
The ANR treatment can help you combat Percocet addiction by restoring your brain back to its normal state.
Percocet and Alcohol FAQ
#1. Can you take pain medicine with alcohol?
As a general rule, you shouldn't drink alcohol when taking painkillers without consulting a doctor.
While drinking small amounts of alcohol with over-the-counter pain medication is generally safe, heavier consumption might lead to dangerous side effects, including liver damage. Meanwhile, prescription-only painkillers should never be used in conjunction with alcohol.
#2. Does alcohol interfere with opioids?
Yes, alcohol interferes with opioids, including Percocet, and intensifies their sedating effects. Since both opioids and alcohol are CNS depressants, taking them together can be dangerous and increase the risk of overdose, liver damage, respiratory depression, and more.
#3. Can I take a Percocet after a few drinks?
No, you shouldn't take Percocet and alcohol together under any circumstances. Taking Percocet when you have alcohol in your system can affect your respiratory system and lead to liver damage, overdose, loss of consciousness, and other life-threatening conditions.
Dr. Waismann identified the biological roots of opioid dependency, Since then he has successfully treated more than 24,000 patients worldwide that are struggling with opioid addiction.
Throughout his career, he has lectured and educated health professionals in dozens of countries around the world to this day.