Since its approval by the FDA in 1995, OxyContin® has become one of the most prescribed opioids. While this potent painkiller certainly helps patients, especially those suffering from chronic conditions, manage pain, it's no secret that it's also among the most commonly abused opioids. Unfortunately, it's not rare for people to develop OxyContin® addiction.
Whether you're battling OxyContin® addiction or want to learn how to recognize and prevent it, we've got you covered.
This article will cover everything you should know about OxyContin® addiction, from its causes and risk factors to its symptoms, prevention tips, and more.
What is OxyContin®?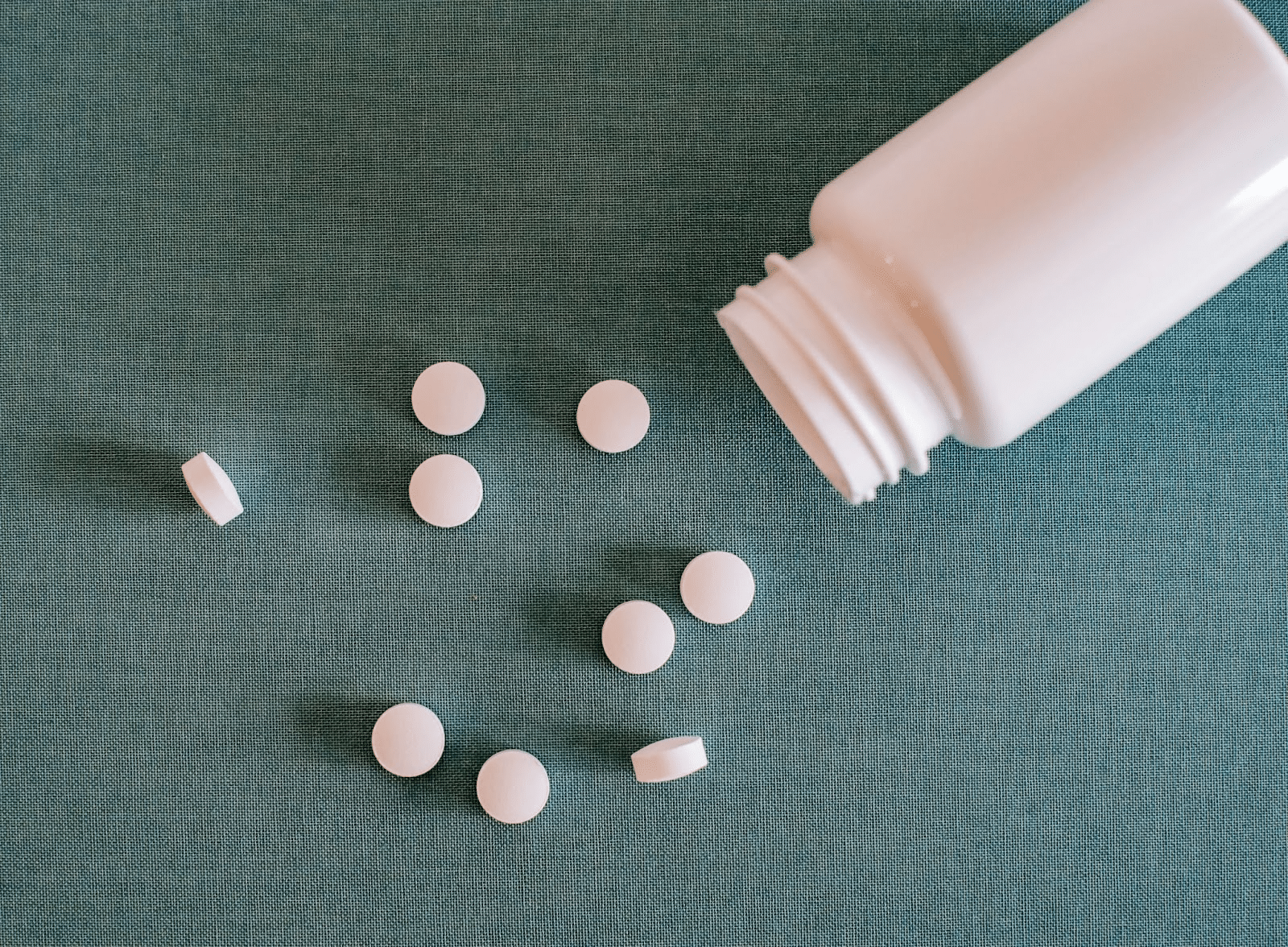 OxyContin® is a strong prescription painkiller that contains oxycodone. As such, this medication belongs to the class of opioids and is prescribed to alleviate moderate to severe pain, usually when other types of painkillers don't help.
While OxyContin® is a brand name, it is also often called "oxy," "kicker," "hillbilly heroin," and "blue," among other street names.
OxyContin® is only available in the extended-release formula. Unlike immediate-release opioids, this medication gradually releases oxycodone over a period of 12 hours following ingestion. Because of this, OxyContin® is often used for long-term pain management, but it can also be prescribed to patients who suffer from acute pain.
Like most opioids, OxyContin® falls into the Schedule II controlled substances category due to its high potential for severe abuse, physical dependence, and addiction.
OxyContin® Usage in the USA
Here are some statistics that can give you more insight into the prevalence, use, and abuse of OxyContin®:
Nearly 12.3 million prescriptions of oxycodone, the active ingredient in OxyContin®, were issued to more than 4 million Americans in 2020, making it the 54th most prescribed drug in the U.S.
In 2020, over 3 million Americans above the age of 12 misused oxycodone products, such as OxyContin®, making it the second most frequently misused prescription pain reliever.
In 2021, 80,816 Americans died from an opioid overdose linked to natural and semi-synthetic opioids, which includes OxyContin®.
What Are the Effects of OxyContin®?
As an opioid medication, OxyContin® binds to opioid receptors and disrupts the transmission of pain signals between the body and the brain, thus relieving pain.
On top of that, OxyContin® also stimulates the production of dopamine, which induces euphoria. However, once these euphoric effects wear off, you may feel tempted to take the drug again, as our brains are designed to repeat actions that cause a dopamine rush. This alone makes OxyContin® highly addictive.
While the immediate effects of OxyContin® mainly include pain relief and euphoric feelings, OxyContin® abuse can have various devastating effects on your health and life, including but not limited to:
Deteriorating mental health
Financial problems
Legal problems
Respiratory depression
Sleep problems
Strained relationships
Suicidal thoughts
Worsened work performance and unemployment
Not to mention, both long-term and short-term OxyContin® use can cause various physical and mental side effects, such as:
Breathing difficulties
Confusion
Decreased heart rate
Diarrhea or constipation
Dizziness
Fatigue
Hallucinations
Headache
Nausea and vomiting
Poor coordination
Skin rashes and itching
OxyContin® Half-Life
The half-life of OxyContin® is between 4.5 to 6.5 hours, which means that it takes approximately this amount of time for your body to clear out half a dose of the drug.
Usually, OxyContin® is eliminated from your blood within the first 24 hours after you take it, but it may still be detected with other tests. Hair follicle tests, for example, may detect OxyContin® for up to 90 days since your last dose.
That said, each individual is different. Liver health and metabolic rate are key factors determining how long it takes for your body to break down OxyContin®.
OxyContin® Addiction
If you suspect that you might have developed an addiction to OxyContin®, please know that it's not your fault. It can happen to anyone, even those who take the medication precisely as prescribed.
Simply put, if you routinely take OxyContin®, your body will get used to it, and you may feel like your usual dose isn't effective enough to provide you the pain relief you need. This is known as tolerance, and it can quickly lead to OxyContin® abuse. Although risky, some people increase their dosage or take the medication more often to achieve the desired effect.
Tolerance is closely linked to dependence, so you might experience flu-like symptoms, low mood, increased sensitivity to pain, and other withdrawal symptoms when trying to quit or reduce your OxyContin® consumption. These symptoms can be nearly unbearable, so you might resort to using OxyContin® just to avoid them.
Eventually, opioid abuse may cause you to lose control over your drug use. Being unable to stop taking the medication regardless of its negative consequences is the main sign of OxyContin® addiction.
OxyContin® Addiction Causes And Risk Factors
Opioids, including OxyContin®, alter brain chemistry by decreasing the natural production of endorphins and increasing that of endorphin and opioid receptors. As such, OxyContin® addiction is caused by the brain's chemical imbalance following long-term opioid use.
Even though no one is immune to developing an addiction to OxyContin®, there are a few risk factors that can make people more susceptible to it. These include:
Long-term opioid use after accidents or surgeries
Experiencing peer pressure
Being exposed to OxyContin® or other substances early in life
Having easy access to OxyContin® or other opioids
Also, OxyContin® abuse (e.g., taking the drug for non-medical purposes or taking it in larger quantities than prescribed) can easily lead to addiction. Because of this, you should always follow your doctor's instructions.
How to Recognize OxyContin® Addiction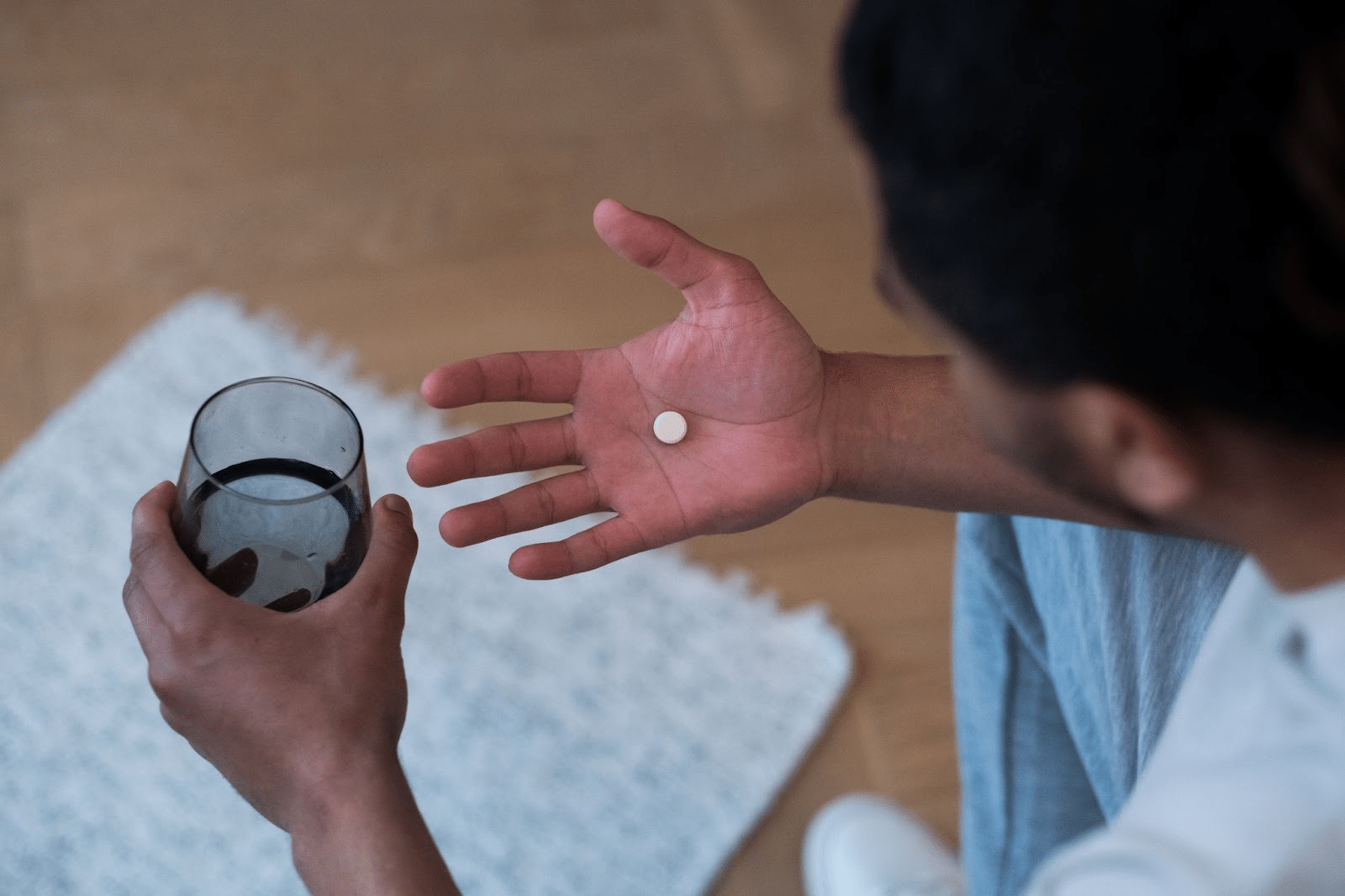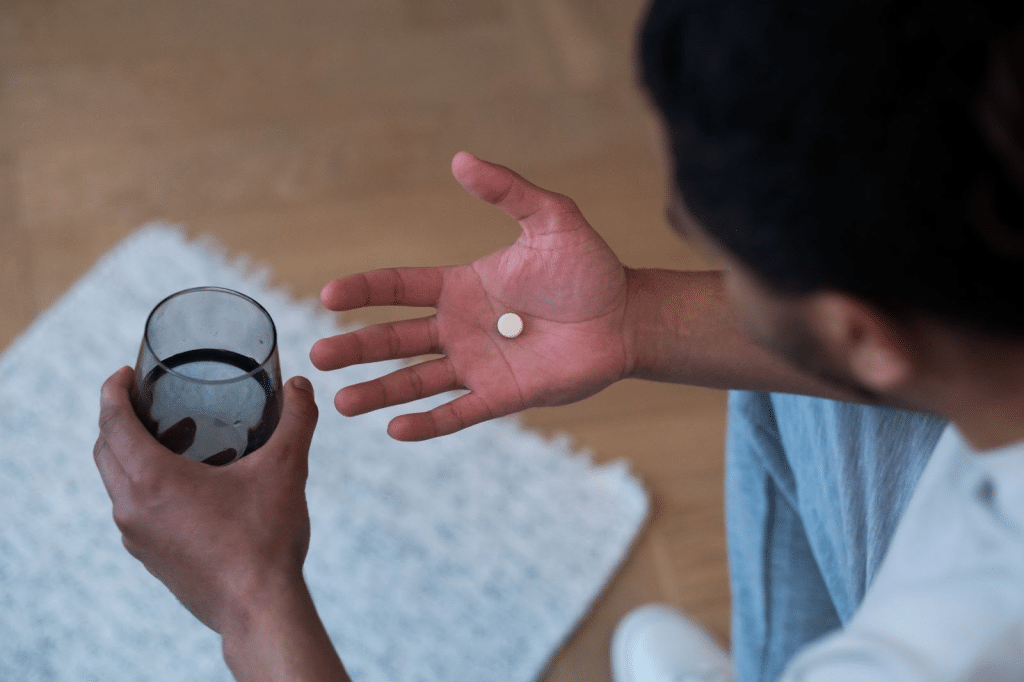 While the main sign of OxyContin® addiction is being unable to control medication use despite its harmful effects on your life, the symptoms of this addiction vary from one person to another.
That said, the most common behavioral symptoms of OxyContin® addiction are:
Spending a significant amount obtaining and using OxyContin®
Hiding or lying about OxyContin® use
Stealing medication
Doctor shopping and/or forging OxyContin® prescriptions
Increasing the amount of OxyContin® consumed
Becoming withdrawn from family and friends
Neglecting personal hygiene
Failing to meet family, work, and other obligations
OxyContin® addiction can also be recognized from physical symptoms, such as:
Withdrawal symptoms in the absence of the drug
Slowed breathing
Impaired balance
Decreased heart rate
Diarrhea, constipation, and other digestive issues
Physical exhaustion and sleepiness
Reduced appetite
Some of the most common cognitive symptoms of OxyContin® addiction are:
Confusion
Worsening attention span
Impaired decision-making
Poor memory
Difficulty communicating
Last but not least, the psychosocial symptoms of OxyContin® addiction can include:
Anxiety
Depression
Paranoia
Exacerbation of mental illness
Panic attacks
Delusions and/or hallucinations
Suicidal ideation
If you recognize any of these symptoms in yourself or a loved one, take it as a sign of OxyContin® addiction and seek help. If left untreated, opioid addiction can wreak havoc on your personal and professional life and have devastating consequences, such as overdose, coma, and death.
OxyContin® Dependence
Although the terms "OxyContin® dependence" and "OxyContin® addiction" are often used interchangeably, there's a difference between the two.
To put it simply, OxyContin® dependence is the physical dependence on the drug. It is characterized by physical symptoms, such as increased tolerance to the substance and withdrawal symptoms.
In other words, once you become dependent on OxyContin®, your body gets used to the drug to the point where you cannot function without it. On top of that, you may experience various withdrawal symptoms when you stop taking the medication, such as sweating, vomiting, runny nose, and abdominal cramps.
That said, you can be dependent on OxyContin® without being addicted to it, as addiction causes not only physical but also psychological symptoms. A tell-tale sign of OxyContin® addiction is being unable to quit using the drug even though it negatively affects your life.
OxyContin® Overdose
OxyContin® overdose is a potentially lethal emergency that can happen when you ingest a larger amount of the drug than your body can safely process.
It's not uncommon for an overdose to happen accidentally. For example, you may forget that you've already taken OxyContin® and consume another pill, which may be too much for your body to handle.
When people develop tolerance to OxyContin®, they may be tempted to intentionally take a larger dose, which can also lead to overdose. Unfortunately, many people overdose on opioids when they relapse due to decreased drug tolerance.
Although OxyContin® overdose can be fatal, getting medical attention on time can help reverse it. So, here are the main signs of an opioid overdose you shouldn't ignore:
Loss of consciousness and unresponsiveness
Choking
Discolored, pale, or cold skin and lips
Pinpoint pupils
Shallow breathing
Decreased heart rate
Vomiting
Discoloration
Immediate medical intervention is key when an OxyContin ® overdose happens. Always take this medication strictly as prescribed by a doctor.
Better yet, avoid taking OxyContin® alone. If your friends or family aren't around, you can always rely on the Never Use Alone hotline to keep you company.
OxyContin® Withdrawal Symptoms
If you're dependent on or addicted to OxyContin® and try to stop using the drug or reduce its use, you'll experience uncomfortable withdrawal symptoms, such as:
Anxiety
Chills
Difficulty sleeping
Muscle aches
Nausea and vomiting
OxyContin® cravings
Runny nose
Sweating
Watery eyes
Typically, these symptoms begin within 2–4 days after taking the last dose and subside within 14 days.
As you might've noticed, OxyContin® withdrawal symptoms can be both physical and psychological. Oftentimes, it feels as if you're suffering from intense flu, depression, and digestive issues all at once. Needless to say, this can be very distressing and hard to bear, and it's not unusual for people to relapse just to avoid such intense discomfort.
The severity of these symptoms depends on many factors, including your health and the amount of OxyContin® you take.
That said, you should never stop taking the drug abruptly. Not only can this result in very intense symptoms, but it can also lead to life-threatening conditions such as dehydration. For your safety, you should seek medical help as soon as you decide to stop taking OxyContin®.
How to Prevent OxyContin® Addiction
Anyone who uses OxyContin® can become addicted to it, whether they use it for its intended purpose or not. For this reason, the best way to ensure you don't get addicted to it is not to take the drug at all—but it isn't always possible.
If your doctor can't offer you any non-opioid medication options to treat your pain, make sure not to abuse OxyContin® to minimize the risk of addiction. To ensure you take this medication responsibly, follow these tips:
Always take OxyContin® exactly as your doctor instructed.
Never increase your dosage or its frequency without your doctor's approval.
Don't mix OxyContin® with other substances before consulting your doctor.
Refrain from taking OxyContin® recreationally.
If you're experiencing any side effects after taking the drug, discuss them with your doctor.
ANR – OxyContin® Addiction Treatment
Battling OxyContin® addiction may seem like a nearly impossible task, but not with Accelerated Neuro-Regulation (ANR)!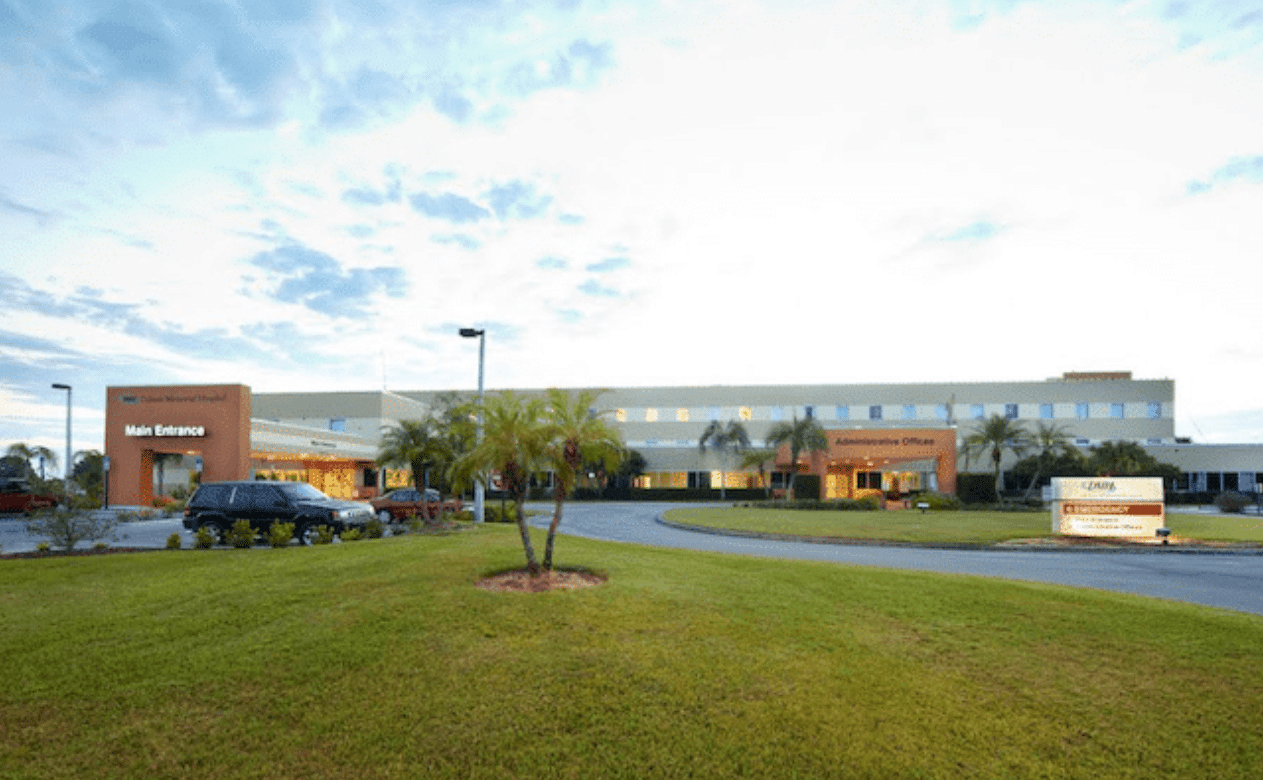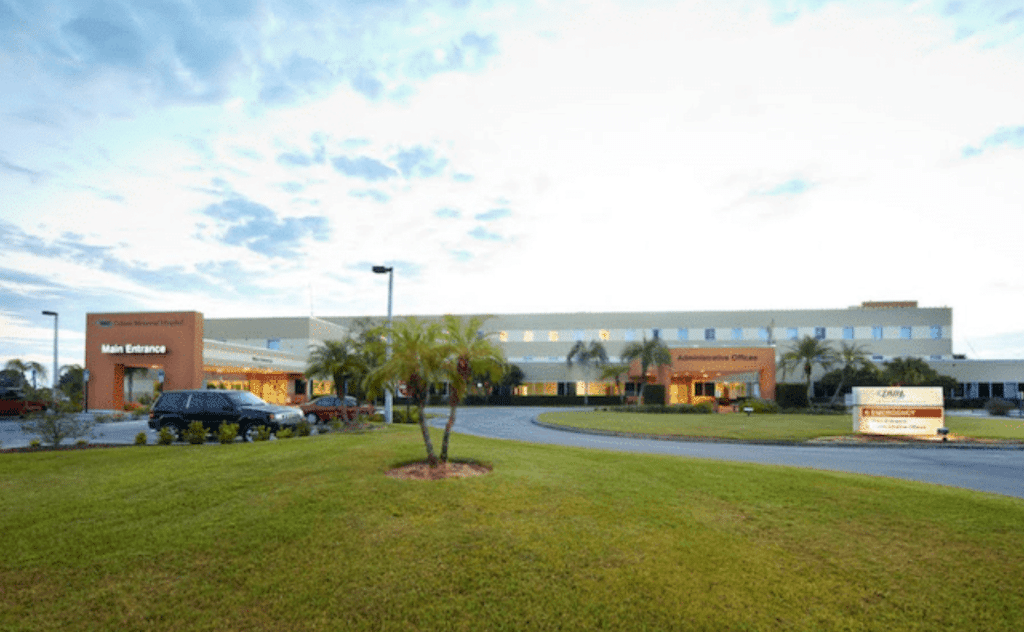 With an average hospital stay of just 36 hours, the ANR treatment is the most effective, fastest, and innovative OxyContin® addiction treatment available today.
Unlike traditional methods, ANR tackles the root cause of opioid addiction by restoring your brain to its pre-addiction state, thus negating the risk of relapse. The treatment is performed under sedation by highly experienced medical professionals in an ICU setting of a fully accredited hospital, ensuring the highest quality and safety standards.
Not to mention, ANR isn't a one-size-fits-all procedure like other opioid addiction treatments.
At ANR Clinic, we offer a personalized approach to healing from OxyContin® addiction, tailoring each treatment to each patient's medical history and needs. For this reason, it is not only highly effective but also very safe, even for patients with complex medical conditions.
Ready to jump-start your OxyContin® addiction recovery journey and return to your daily life addiction-free within a matter of days? Contact us today for a free consultation!
Key Takeaways
Now that we've come to the end of this article, you should have a deeper understanding of OxyContin® addiction.
So, let's briefly summarize the main points we covered:
OxyContin® is the brand name of an extended-release painkiller that contains oxycodone.
Besides pain relief, OxyContin® induces euphoria and can lead to various side effects, including headaches, nausea, and breathing problems.
OxyContin® dependence manifests in a variety of physical, behavioral, cognitive, and psychosocial symptoms ranging from poor hygiene to hallucinations.
If you must take OxyContin®, make sure to use it strictly according to your doctor's recommendations to minimize the risk of addiction.
ANR is the most effective OxyContin® addiction treatment available today, as it targets the underlying cause of addiction rather than merely treating its symptoms.
Dr. Waismann identified the biological roots of opioid dependency, Since then he has successfully treated more than 24,000 patients worldwide that are struggling with opioid addiction.
Throughout his career, he has lectured and educated health professionals in dozens of countries around the world to this day.