If you or your loved one is struggling with opioid dependency, you might find yourself trying to decide which path to recovery is the right one. During this journey, you will likely have to choose between inpatient and outpatient detox treatment programs.
Even though outpatient detox treatment programs are often the most popular first option, they do come along with some associated risks and disadvantages when compared to inpatient detox programs. By reading this article, you will learn what to expect during and after this type of treatment and what its pros and cons are.
What is Outpatient Detox?
Outpatient detox is a treatment method that allows you to go through the detoxification process in the comfort of your own home. During an outpatient detox program, you must go to the detox center a few times a week or every day, depending on how your treatment plan is set up. Additionally, you'll also have a safe place to go when you need support or when you're suffering from symptoms of withdrawal.
Your outpatient treatment plan will be based on criteria such as your mental and physical health, age, gender, and the substances you use. However, before you start the process, you should decide whether this type of detox is the right choice. This will depend on the following:
The substance(s) that you abused
The condition of your overall health
Your current living situation
Your history of withdrawals and relapse
The existence of reliable transportation that will allow you to get to your appointments on time
Most outpatient treatment programs can last anywhere from three months to a year. The exact timeframe depends on the person receiving treatment and the specifics of their treatment plan. It may also vary based on their progress and whether or not they are staying on track with their sobriety.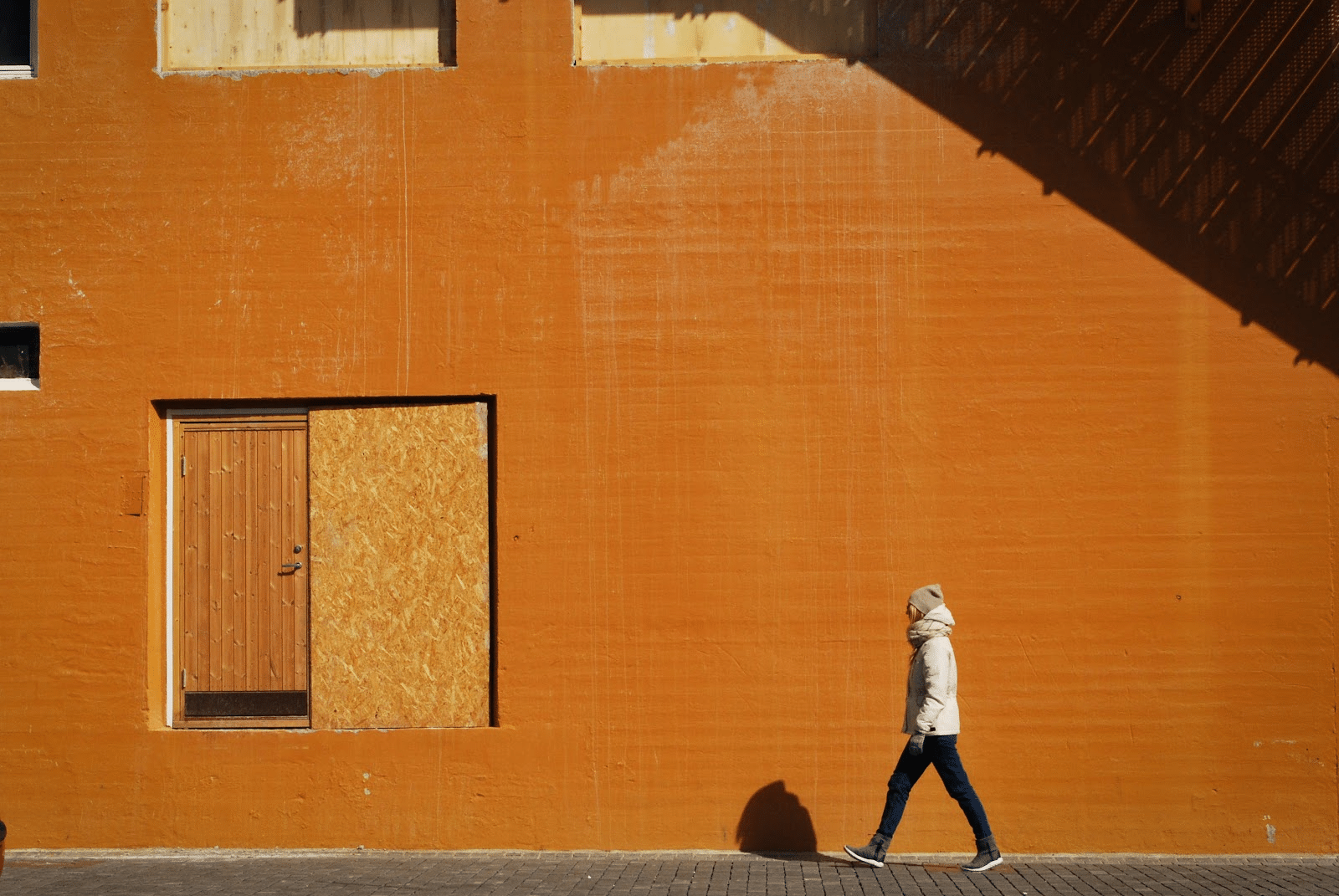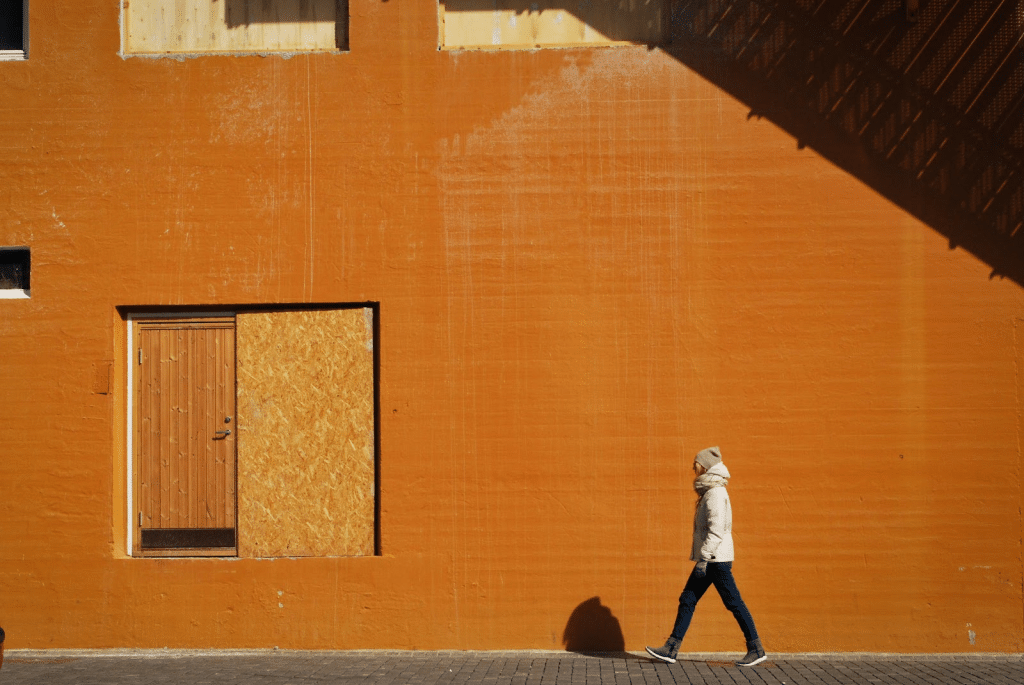 Outpatient vs. Inpatient Detox
Outpatient and inpatient rehabs are the two primary choices when it comes to treating opioid use disorders. However, before opting for one of these treatments, you must understand the key differences between them.
Typically, inpatient detox programs are more intensive and better for treating more severe opioid use disorders. Moreover, while staying at an inpatient rehab facility, you will receive constant medical supervision and emotional support, which is beneficial for your physical and mental well-being.
On the other hand, an outpatient treatment program allows you to receive the professional medical assistance you need while living in your own home and attending school or work. However, maintaining sobriety can be more challenging in such conditions.
What Happens During Outpatient Detox?
There are two variations of outpatient detox:
Partial hospitalization program (PHP)
Intensive outpatient program (IOP)
Typically, either of these will come after a stay in a residential treatment center or being assessed by a professional, who will determine which outpatient detox variation fits you best.
A partial hospitalization program (PHP) usually works best for patients that live close to the facility because it requires approximately 5–6 hours a day, 5–6 days a week. It's the more intensive form of outpatient treatment that focuses on stabilizing your behavior during the early stages of your recovery.

An intensive outpatient program (IOP) usually requires the patient to attend treatment 3-5 days per week for a few hours per day. This will allow you more time to go to work and attend to other life responsibilities and give you a chance to readjust to a normal life with the support you need to maintain your sobriety.
No matter which of these two programs you choose, it will likely focus on preventing future relapse, counseling both individually and in a group, and attending psychoeducational sessions.
Medication
During opioid detox, it is very common for patients to experience extremely uncomfortable withdrawal symptoms. To ease these, the medical team usually prescribes replacement medications to help the patient go through such moments with fewer complications.
Examples of the most common medications used for Medication-Assisted Treatment (MAT) prescribed for withdrawal symptoms include buprenorphine, methadone, or suboxone.
Withdrawal
As mentioned before, the symptoms of opioid withdrawal can be extremely uncomfortable. In severe cases, they can also be dangerous and even life-threatening. They can last anywhere from three days to a few weeks, depending on various factors, including:
What type of opioid you used
How long you have been using opioids
Whether you used any other substances in combination with the opioids
Some common symptoms associated with opioid withdrawal may include:
High blood pressure
Chills
Nausea, vomiting, and diarrhea
Anxiety
Insomnia
Increased heart rate
Body aches
Excessive sweating
Therapy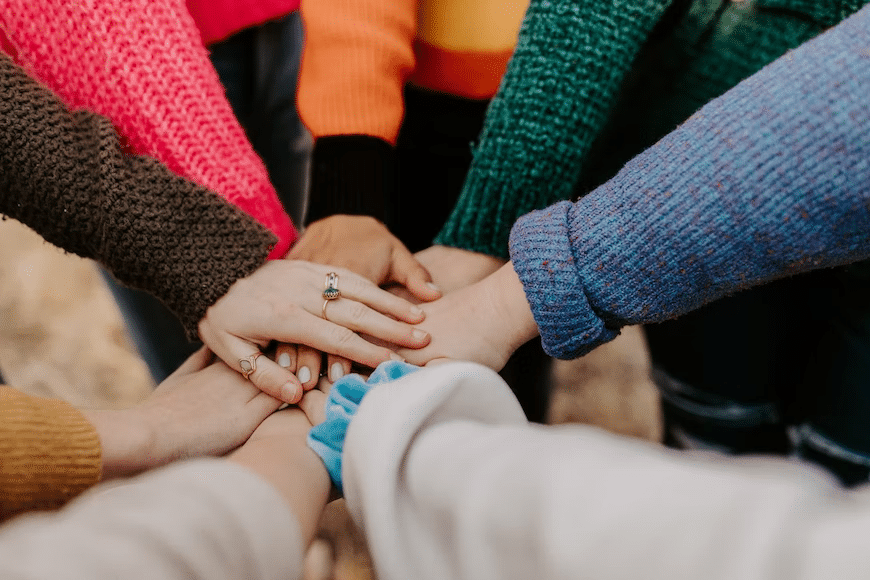 Typically, during a detox or a rehabilitation program, each person will have their own treatment plan based on their individual needs. Most plans include various forms of therapy that are supposed to make your recovery much easier. These include:
Recreational therapy
Group therapy
Individual counseling
Teletherapy (meeting with a counselor virtually)
How Long Does Outpatient Detox Take?
Generally, the detoxification process takes anywhere from three days to three weeks. However, the outpatient detox treatment program often goes far beyond that and can take up to a year, depending on the person.
Several factors play a role in how long it will take your body to completely get rid of all drugs and toxins. It can vary based on how long you have been abusing the drug and what type of substance you abuse. Moreover, it may also depend on how you are adjusting to and coping with your new drug-free lifestyle.
Advantages & Disadvantages of Outpatient Detox
Here are some pros and cons of undergoing outpatient detox:
Advantages of Outpatient Detox
Support from your loved ones. Outpatient treatment allows your loved ones to be as included as you'd like at every step along the way.
Increased length of treatment. Research shows that long-term success is significantly more probable for those who have stayed sober for at least one year.
Building a supportive community. Participating in a local outpatient program allows you to build lasting relationships with other people in your community
Cost. In comparison to inpatient programs, outpatient programs are usually less expensive and more likely to be covered under your health insurance plan.
Multiple levels of care. An outpatient treatment program is likely to grow with you, allowing you to receive the most appropriate level of care and go through recovery more easily.
Disadvantages of Outpatient Detox
Less supervision. Constant supervision could be required if you are experiencing behavior issues or in case you become a danger to yourself. Unfortunately, you will not be supervised 24/7 in an outpatient program, and this could increase the risk of such issues or even relapse.
Requires increased involvement from your loved ones. Most outpatient programs involve an individual's entire family. Strengthening the family system improves the likelihood of creating sustainable, long-lasting change. Still, not all families want to be hands-on in the detox process of their loved ones, which can cause complications.
Can lack medical support during detox. Some individuals require higher levels of care in order to safely detox and withdraw from opioids. However, this level of care is more likely to be found in an inpatient treatment center than in an outpatient treatment program.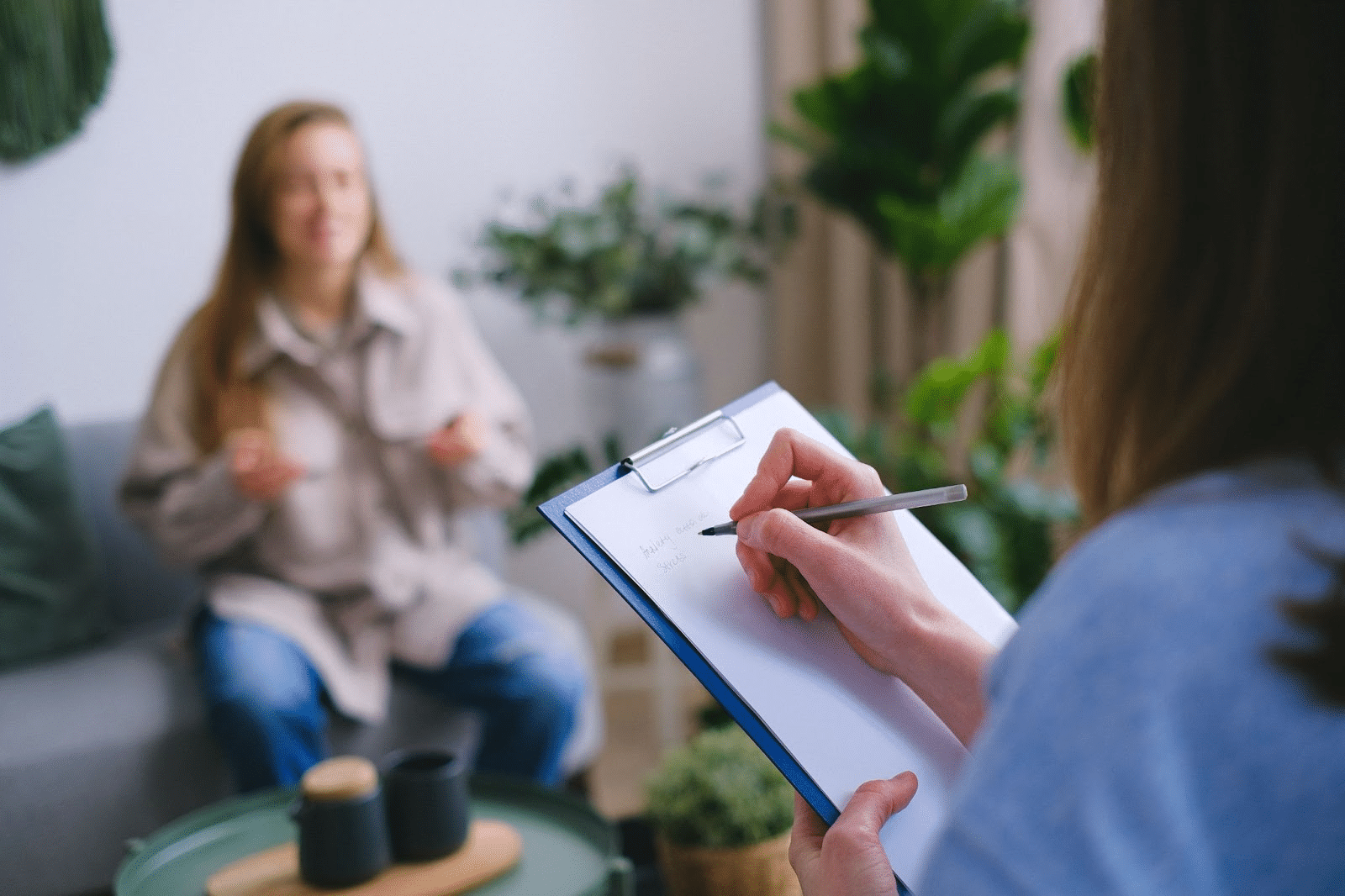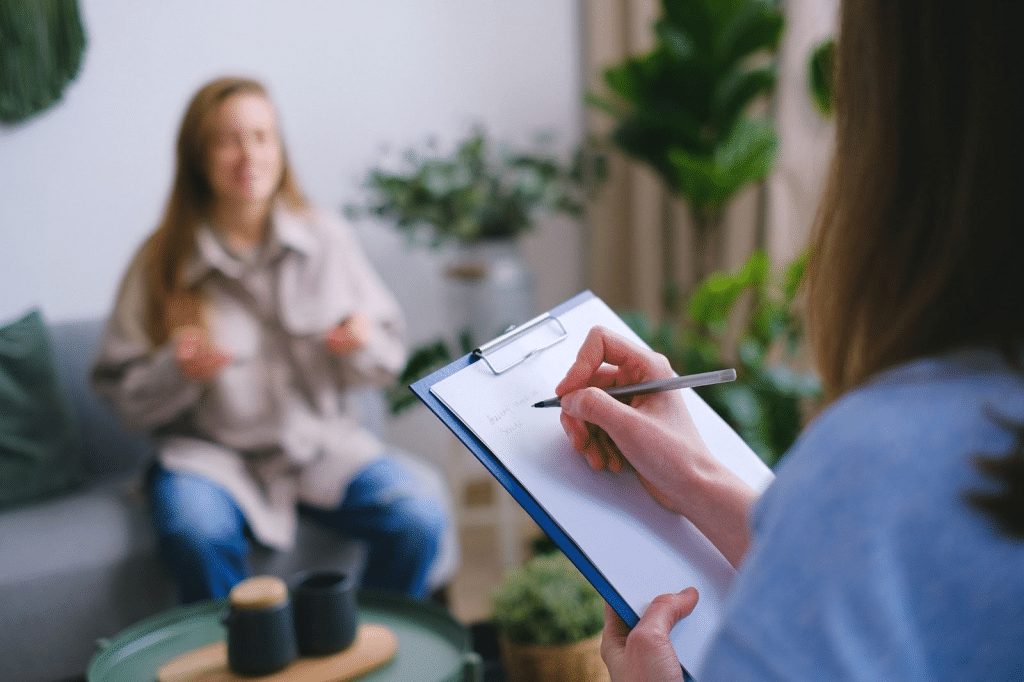 Deciding if Outpatient Detox Program is Right For You
There are several factors to consider when trying to decide if outpatient detox is the right choice for you. Some of these factors include:
What type of support do you have in your home environment? Going through an outpatient detox treatment program means that you will still be living in your own home, surrounded by your friends and family. This can make the whole process more difficult if your friends and family do not support your sobriety.
Is outpatient detox affordable for you? Outpatient detox tends to be more affordable than inpatient detox and is more likely to be covered by health insurance. The difference in cost is due to the fact that you won't be receiving 24-hour medical supervision, and you will be living in your own home.
Do you have any additional health conditions that could make the detox process riskier? In some cases, withdrawal symptoms can be dangerous and even life-threatening, so having certain health conditions can put you at a greater risk of experiencing dangerous consequences. Unfortunately, outpatient detox does not provide constant medical supervision to help you ease these symptoms.
Would you like to continue working or attending school while you're going through treatment? If you want to continue with your usual daily responsibilities, outpatient detox might be the best option for you, as it provides the most flexible schedule for continuing on with your normal day-to-day life. However, doing so might take your focus away from sobriety.
What types of substance(s) did you abuse? Whether or not you consume multiple types of opioids can play a big role in the severity of your withdrawal. This will also determine how much medical supervision you may require during the withdrawal process.
The Best Option for Defeating Opioid Dependence
At this point, you have probably realized that outpatient drug detox might not be the most desirable option for everyone. Even though it has its benefits, you will still have to endure intense drug cravings and the potentially dangerous symptoms of withdrawal, which increase the risk of relapse.
If you have read this article and you feel like a detox treatment program isn't the best choice for you or your loved one, Accelerated Neuro-Regulation (ANR) may be what you're looking for. This method treats the biological root of opioid dependence and has helped more than 24,0000 people all over the world return to normalcy.
This treatment works by allowing a patient's central nervous system to return to a pre-addiction state without drug cravings and severe withdrawal symptoms.
ANR Opioid Dependence Treatment
The ANR procedure itself only requires an average of a 36-hour hospital stay, unlike other detox and rehab treatment programs that can take significantly more time. Furthermore, when you leave, you will be free of withdrawal symptoms and cravings and ready to go back to your everyday life.
You can start your ANR journey by scheduling a free consultation today. We would love to answer any questions you may have and meet with you and your family to discuss the procedure.
Key Takeaways
If you're unsure whether or not outpatient detox is the best treatment option for you or your loved one, you should discuss the matter with your physician, as they know you and your medical background the best.
ANR is the only opioid dependency treatment that targets the root of addiction and therefore addresses the problem once and for all. Additionally, it requires far less of a time commitment than any other treatment program!
The long-term success rate of outpatient treatment is extremely low. If you are trying to put an end to opioid dependency for good, ANR is a better option, considering the high effectiveness rate of the treatment.
Not all outpatient opioid detox programs will be covered by all health insurance plans. However, outpatient detox treatment is still more likely to be covered by insurance than an inpatient detox program.
Yes—ANR definitely outperforms all other treatment options, including outpatient and inpatient detox. Instead of just removing harmful substances from the body with detox, ANR addresses the root cause of opioid addiction, which eliminates the chances of relapse.
Dr. Waismann identified the biological roots of opioid dependency, Since then he has successfully treated more than 24,000 patients worldwide that are struggling with opioid addiction.
Throughout his career, he has lectured and educated health professionals in dozens of countries around the world to this day.