Addiction recovery often encompasses a wide arrange of challenges, with many patients left thinking about what the next steps are in this journey. Dedication and support are crucial during recovery, and at ANR Clinic, we are committed to helping our patients by providing them with all the resources they need. Among the newest innovations at ANR Clinic includes a mobile phone app – the companion to your optimization kickoff.
Innovative Resources for Patients
Now patients will be able to access the ANR Clinic app from their smartphone, with many features and reminders including:
⦁ Track your follow-ups and medications
⦁ Get connected with ANR Clinic staff
⦁ Set up medication reminders
⦁ Find answers to frequently asked questions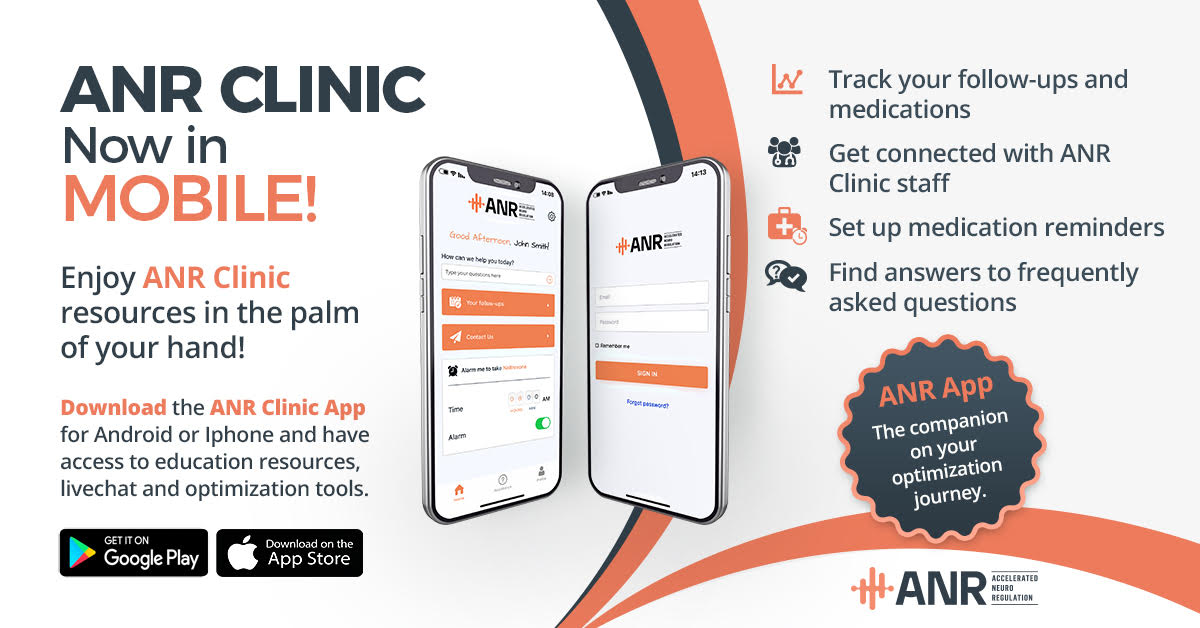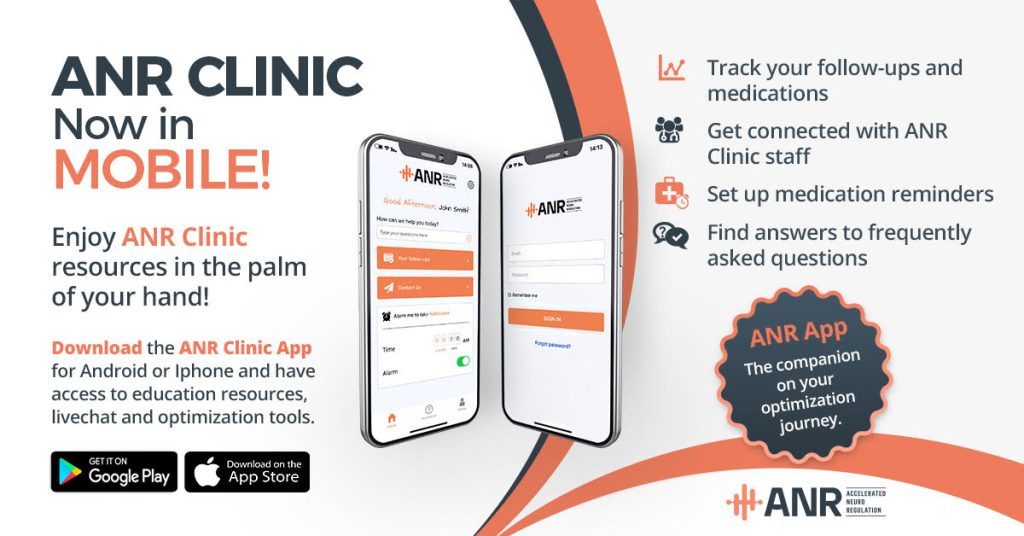 Industry Leading Technology
As leaders in the field of opioid dependency, we are dedicated to our values of continuous research and improvement. By utilizing a mobile app for our patients, this technology will present many benefits for patients, and allow them to have lots of resources on demand. Among the most innovative features includes a medication reminder timer, which is critical for patients in recovery. Keeping track of progress and continuing to push towards optimizing the endorphin system will ensure our patients success.
Commitment to our Patients
Our commitment to our patients extends long after being discharged from the hospital. Post treatment, patients will be checking in for follow ups with our medical team, to discuss their recovery and help the continuing process of optimizing the endorphin system. Patients also discuss post treatment medications (Naltrexone) and dosages which can be adjusted as needed.
Conclusion
In conclusion, at ANR Clinic our vision is to allow patients to experience the benefits of modern medicine. We encompass our vision with continuous innovation, and by providing our patients the best resources for their recovery, so that we can achieve our ultimate goal of not only helping our patients but leading an entire industry with our efforts in combatting the opioid epidemic.