Although opioids like hydrocodone are usually prescribed by medical professionals, they are often abused. This can lead to a hydrocodone overdose, which can occur anytime this medication is abused or taken in any way other than as prescribed.
Continue reading to learn more about hydrocodone, how it affects your body, and how to identify addiction and prevent a fatal hydrocodone overdose. Knowing all this can be life-saving – not only for you but for anyone around you who struggles with hydrocodone dependence.
What is Hydrocodone?
Hydrocodone is an opioid analgesic that is usually prescribed to relieve severe pain. In most cases, it is only prescribed to individuals who do not respond well to over-the-counter pain medications or patients who require around-the-clock pain medication. This medication works by altering the way the brain and central nervous system respond to pain signals.
Hydrocodone is also a semisynthetic opioid, meaning that it is partially derived from the opium poppy plant while also being partially manufactured in the lab. The most popular brand names of this medication include Norco ®, Lorcet®, Vicodin®, and Tussionex®.
Hydrocodone Usage in the US
According to the CDC, 5.7% of adults in the United States used one or more prescription opioids from 2015 to 2018. Moreover, the most commonly prescribed opioids are those that contain a combination of medications, including opioids like hydrocodone.
However, the National Survey on Drug Use and Health found that the misuse of hydrocodone decreased significantly from 2015 through 2018. Their studies show that 7.2 million people aged 12 and older misused this drug in 2015, but this number decreased to 5.5 million by 2018.
Hydrocodone Overdose Signs and Symptoms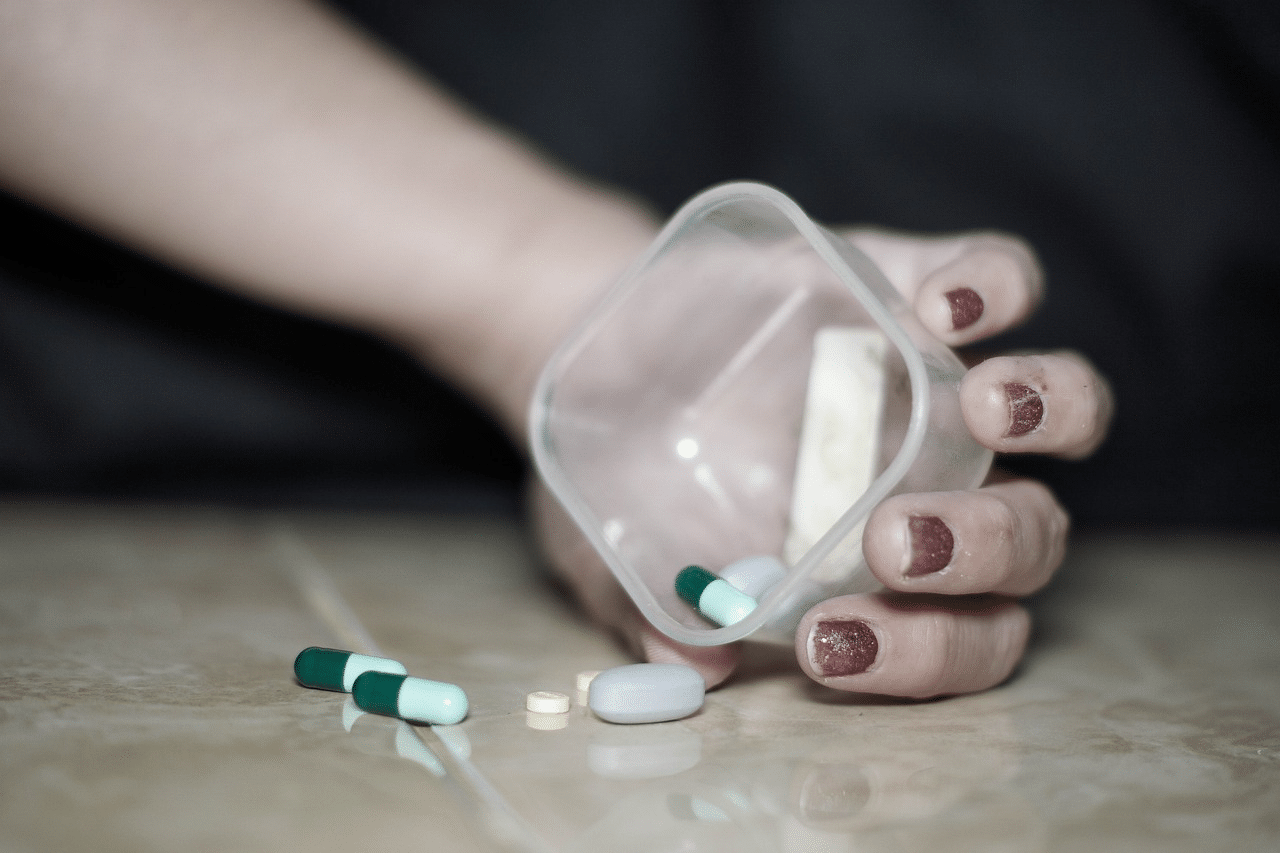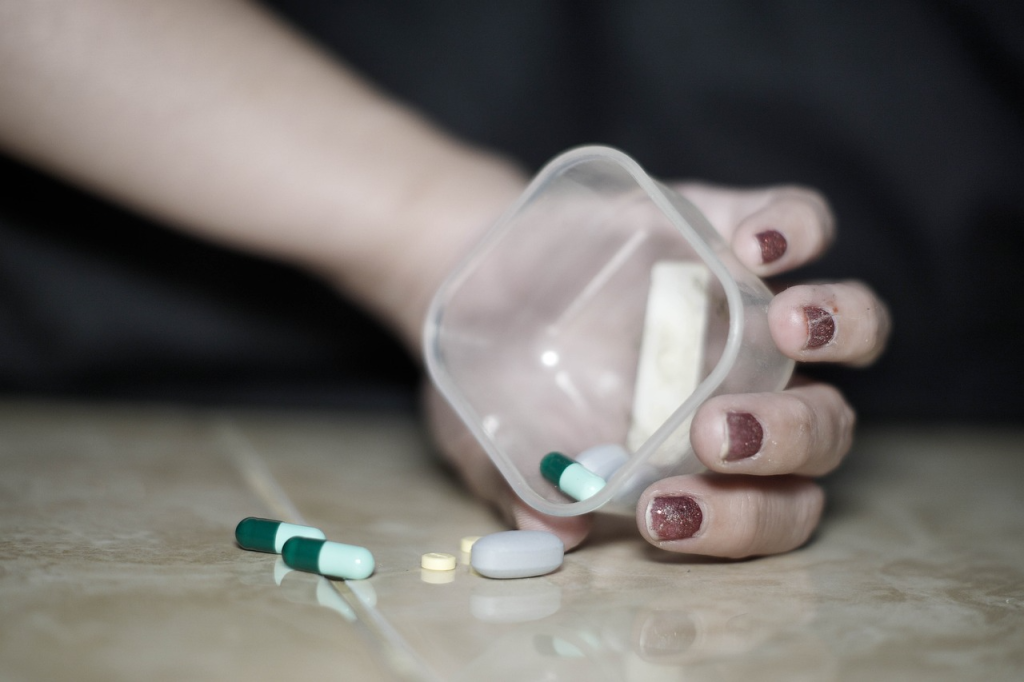 Just like any other opioid, hydrocodone can be very dangerous when taken in any way other than prescribed by a licensed medical professional. If you take too much of the medication in a short period, your body becomes unable to break down the drug fast enough, which can lead to a hydrocodone overdose.
Not all overdoses will lead to hydrocodone overdose deaths. However, if you think that you or someone you love is experiencing any signs or symptoms of an overdose, you must seek emergency medical assistance right away.
Some hydrocodone overdose symptoms may include:
Reduced respiratory rate, shallow breathing, or no breathing
Bluish lips or fingernails
Lack or loss of consciousness
Dizziness or lightheadedness
Confusion
Drowsiness or fatigue
Decreased blood pressure
Muscle spasms or weakness
Nausea and vomiting
Pinpoint pupils
Seizures
Weak pulse
How is Hydrocodone Administered?
Hydrocodone is available in various forms, including capsules, tablets, and liquid forms, and it can also be obtained in immediate or extended-release formulations. Some of these may only be available when hydrocodone is combined with other medications, such as acetaminophen.
Typically, hydrocodone is taken orally, but people who choose to abuse the drug may also crush pills and then either dissolve and inject them or snort the powder. Needless to say, administering this medication in any way other than intended is very dangerous and increases the risk of hydrocodone overdose, death, infections, or tissue damage.
The Effect of Hydrocodone on Your Body
Hydrocodone works by binding to the opioid (pain) receptors in your brain. Once this happens, pain signals are significantly weakened or completely blocked.
These opioid receptors are also responsible for the positive reinforcement that one may feel when taking drugs. Such effects, which usually include euphoric sensations, often encourage and lead people to continue taking the drug repeatedly. Eventually, an individual becomes physically dependent on the drug.
Repeated use of hydrocodone over a prolonged period of time affects the individual's frontal cortex. This results in a weakened ability to regulate their mood and make good decisions and makes it harder for them to quit taking the drug.
Risk Factors Leading to Hydrocodone Overdose
Taking more than the recommended dose of hydrocodone or combining it with other medications increases the risk of a fatal overdose.
However, this isn't the only risk factor for an opioid overdose – there are also the following ones:
History of prior overdose
Combining opioids with stimulants, such as methamphetamine or cocaine
Combining opioids with respiratory depressants ("downers"), such as alcohol or benzodiazepines
Having chronic health conditions, such as hepatitis C, HIV, heart or lung disease, or any other health concern.
Changes in tolerance to the drug caused by using less or not using at all for a period of time.
How Long Do Hydrocodone Effects Last?
Although hydrocodone can be detected in your blood for several days after the last dose, its pain-relieving effects may only last between 4 and 6 hours. When taken in tablet form, the effect will likely last closer to 6 hours, which isn't the case if it's taken as a cough suppressant because those doses are usually smaller.
Typically, this medication will reach its peak level in the blood about 1.3 hours after the last dose. However, this can change depending on whether it was taken as a painkiller or a cough suppressant.
Hydrocodone Addiction
As previously mentioned, hydrocodone binds to the opioid receptors in your brain, blocks pain signals, and activates the positive reinforcement aspect of drug use.
This encourages repeated use of the medication, which can, in turn, result in hydrocodone dependence or addiction. Prolonged use of hydrocodone may build up an individual's tolerance. This means that, over time, they will need a larger dose in order to achieve the same outcome.
Although this medication is typically prescribed for legitimate reasons, it still brings a great risk of addiction. Therefore, taking hydrocodone in any way other than prescribed by a medical professional is considered drug abuse, and it often escalates into an addiction that can range from mild to severe.
Some common signs of opioid addiction may include:
Taking greater doses than prescribed
Taking the drug more frequently than intended
Altering the form of the drug (e.g., crushing them or dissolving them into a liquid)
Taking the drug for longer than prescribed
Prioritizing drug use over professional or personal responsibilities
Hydrocodone Withdrawal Symptoms
Once a person becomes addicted to or dependent on a drug, they may experience some very uncomfortable (and even painful) symptoms. These are known as withdrawal symptoms.
Withdrawal from hydrocodone is different for everyone – its severity may depend on the individual's level of dependence and how long they have been using the drug.
When stopping the use of hydrocodone, a person may experience some of the following symptoms:
Headache
Restlessness
Night sweats
Fatigue
Runny nose
Muscle aches
Excessive sweating
Chills
Nausea, vomiting, or diarrhea
Abdominal pain
Difficulty sleeping
Irregular heart rate
Increased blood pressure
Trouble concentrating
Intense drug cravings
Depression
Anxiety
Agitation
Irritability
Mood swings
In most cases, withdrawal from hydrocodone will begin about 6-12 hours after the last dose was taken. Typically, opioid withdrawal symptoms will be at their worst roughly 72 hours after the last use, and they may continue for anywhere between one week to one month. However, the cravings and some emotional side effects can last even longer than this.
The timeline of an individual's hydrocodone withdrawal symptoms usually depends on the dosage they typically use, the formulation of the drug, and how long they were taking the drug. The longer that someone uses an opioid, the more significant their addiction may become and the more severe their withdrawal symptoms will be.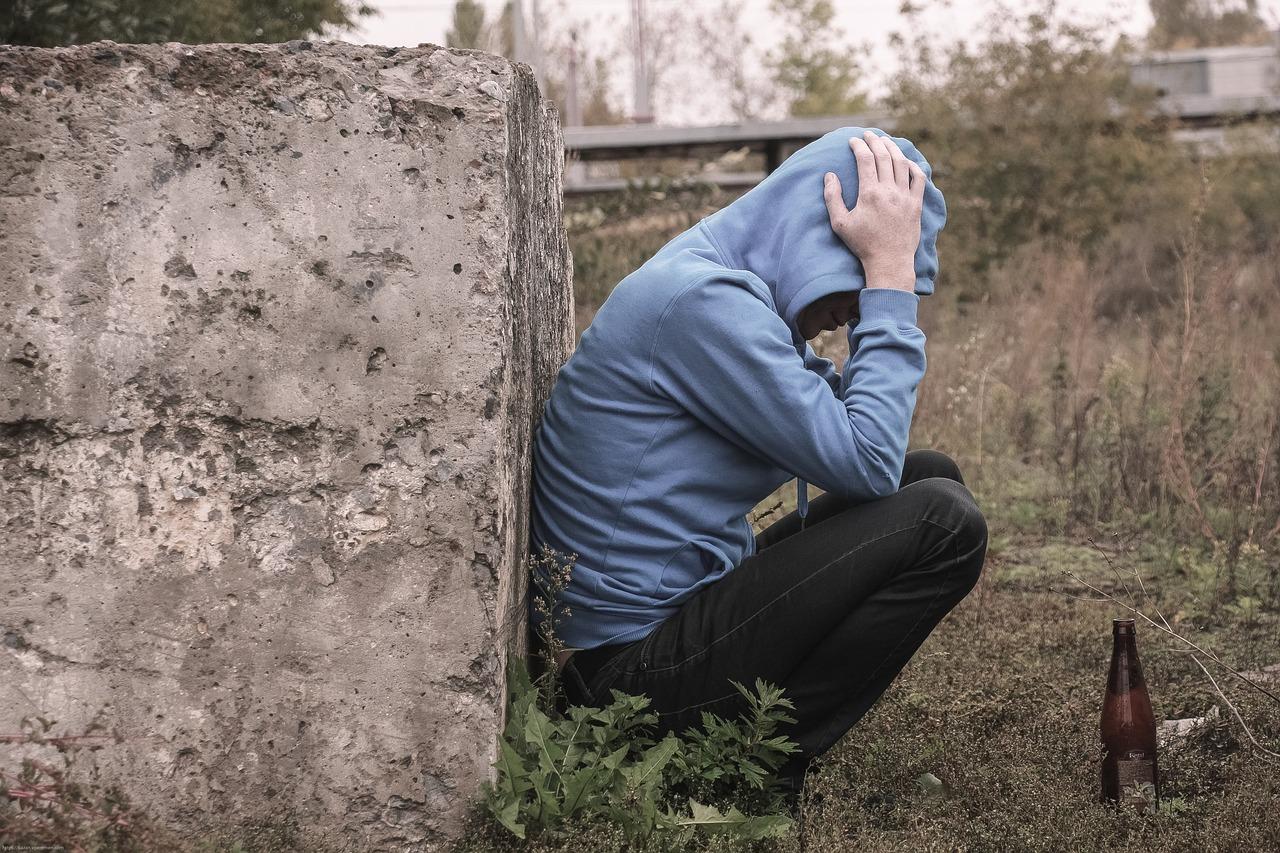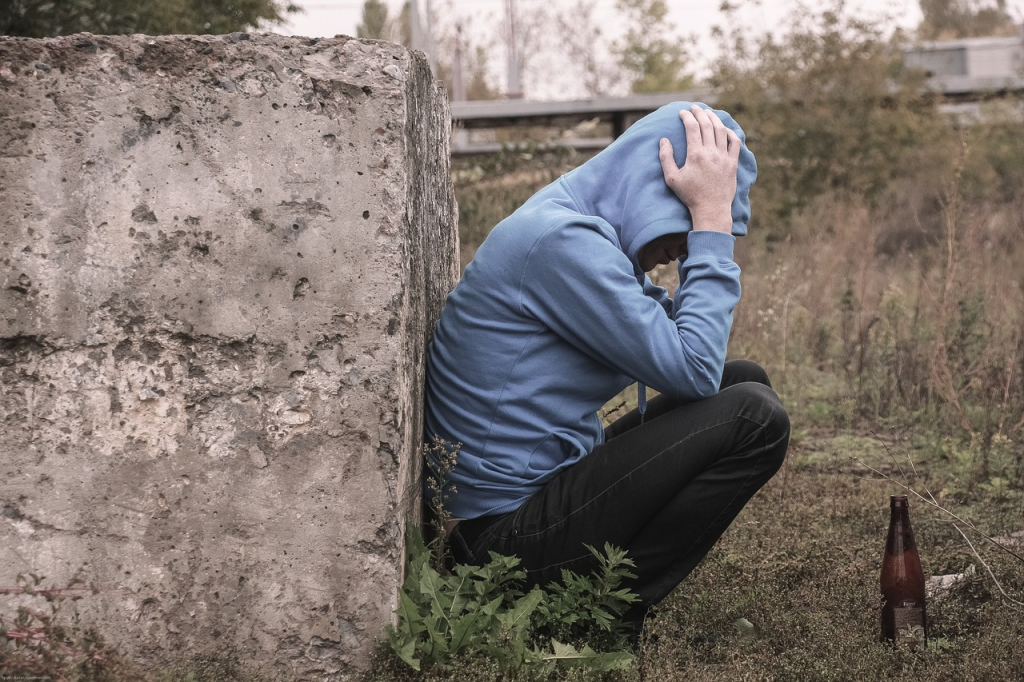 Preventing Hydrocodone Overdose
Here are some strategies that will help you prevent a fatal hydrocodone overdose:
If you or someone you love is struggling with a hydrocodone addiction, you should seek assistance from a medical professional.
Don't use the drugs while you are alone, and make sure everyone knows where the naloxone is and how to use it in case of an overdose.
If you get your opioids from someone or somewhere new, or it has been a long time since you have used opioids, start with a very small dose and wait to see how your body reacts to it.
Avoid mixing the drug with any other substance, including alcohol or benzodiazepines.
Learn how to recognize hydrocodone overdose signs.
ANR Treatment for Hydrocodone Dependence
Accelerated Neuro-Regulation (ANR) is a highly successful treatment option for anyone struggling with opioid addiction. Thanks to Dr. Andre Waismann, who has been studying and developing this treatment method since the '90s, ANR helps individuals conquer their opioid dependence for good.
Since there are no drug cravings or symptoms of withdrawal during the ANR treatment, the risk of relapse is significantly lower than with any other opioid treatment option.
When undergoing the ANR procedure, you will be put under sedation for approximately 4-6 hours while the endorphin levels and opioid receptors in your brain are being regulated back to a pre-addiction state. The entire hospital stay typically lasts approximately 36 hours—that's how long it takes to help you get back to normal life!
To learn more about ANR, you can contact us via email at [email protected] or via phone at (813) 544-7148. You can also book your free consultation today to get started on your path to recovery. 
Key Takeaways
It will take a team effort to end the opioid epidemic that our country is suffering from, but that's just what we plan to do here at the ANR Clinic. You can help do your part by taking the knowledge you gained from this article to prevent a hydrocodone overdose for yourself or somebody else.
Some key points that we hope you take away from this article include the following:
Hydrocodone may be prescribed as either a pain-relieving medication or a cough suppressant.
Hydrocodone should never be taken in any dose, frequency, or form other than prescribed by a medical professional.
If you believe that you or anyone else is showing signs of an opioid overdose, it is important that you seek emergency medical assistance immediately.
ANR can help you overcome opioid addiction without intense cravings or symptoms of withdrawal in as little as 36 hours.
Dr. Waismann identified the biological roots of opioid dependency, Since then he has successfully treated more than 24,000 patients worldwide that are struggling with opioid addiction.
Throughout his career, he has lectured and educated health professionals in dozens of countries around the world to this day.